---

This recruiter is online.
This is your chance to shine!
Apply Now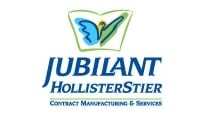 Benefits
Dental insurance
Orthodontic coverageBasic coverageMajor CoverageAnd, to make it easy and convenient for everyone, dental claims can be sent electronically in "real time" from a dentist's office, or from a third-party administrator.
Long-term disability insurance
You are admissible to the long-term disability plan (LTD) after having completed three (3) months of continuous service as a permanent employee.
Medical and paramedical expenses coverage
Prescription drugsTravel Medical CoverageParamedical expensesVision care
---
Description
Leads and coordinates all aspects of the proposal development process
Prepares and submits commercial quotations/proposals/letters of intent for contract manufacturing and related services to new and existing accounts
Primary contact for all internal and external customer related inquires, quotes/proposals and issues.  Also responsible for escalating customer issues to higher management when appropriate
Assembles and leads technical assessment by internal teams (Supply Chain, Manufacturing, Quality, Tech Services, Engineering and Packaging) for client proposals to ensure accuracy and feasibility
Create annual business plan for each account to secure and improve business relationships.
Coordinates negotiation, approval and signature of Confidentiality Agreements.
Maintains and keeps current and accurate all information in the Salesforce.com database on behalf of the Montreal plant
Identify new business opportunities within assigned accounts; grow existing account portfolio
Participate in the evaluation of new business opportunities with new clients to grow the revenue of the company
Achieve annual sales objectives (forecasts) for account base and explain variances when they occur
Coordinate and manage business review meetings
Maintain good understanding of roles and responsibilities of each role or department within the company and the corresponding customer roles or departments
Act as primary contact for annual pricing negotiation
Ensure that value-added services are recognized, quoted and billed back to the customer
Represent Jubilant HollisterStier's best interests when dealing with customers, ensuring that site limitations and capabilities are clearly identified.
Understand all contractual obligations with clients
Contribute to continuous improvement within the company
Act as back-up for Director Commercial Operations
Other related tasks
Read more
---
Work environment




---
Requested skills
Bachelor Degree in Business or SciencesMinimum of ten years of experience in key account or project management role with a minimum of two years experience in a contract manufacturing environment.
Previous supervisory experience, an assetAbility to understand financial considerations to project management including costing and ROI
Understanding and experience with pharmaceutical production processes.
Must have demonstrated the following skills:LeadershipInterpersonal, SkillsAbility to coach, mentor and provide guidance
Ability to build and nurture business relationships
Strong organizational skills (Planning and Initiative)
Active listening
Persuasion and InfluenceProblem solving ability
Take initiative
Well-developed sense of responsibility
Bilingual, strong English and French communication skills (written and oral)
Familiar with cGMP guidelinesFamiliar with SAP an asset
Strong computer skills and proficiency with MSOffice suite products including MSExcel
---
Requirements
Level of education
University
Work experience (years)
10+ years
Written languages
Fr : Advanced
En : Advanced
Spoken languages
Fr : Advanced
En : Advanced
Other Jubilant HollisterStier JHS's offers that may interest you
---