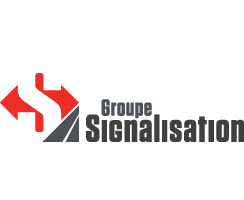 Benefits
Company supplied uniform
Les vêtements de travail sont fournis (pantalons, chemise et habit couvre-tout) pour les postes de signaleur(euse) et mécanicien(enne).
Competitive salary
Les salaires sont basés sur le décrêt des agents de sécurité. Nous payons des primes pour les formateurs et pour les niveaux deux ! 
Employee referral bonus
Le programme de référencement en place vous permet de recevoir une prime de 100$ si vous soumettez le cv d'une connaissance qui reste en emploi plus de trois mois! *conditions applicables
Free parking
Toutes nos succursales disposent d'un stationnement gratuit réservé pour les employés.
Recognition program
Les postes d'opérations font l'objet d'un programme de reconnaissance basé sur le nombre d'heures travaillées au sein de l'entreprise.
Registered retirement savings plan
L'employeur met à la disposition des tous ses employés un régime d'épargne retraite volontaire (REER) et y contribue à chaque paie.
Reimbursement for kilometres travelled
Chez Groupe Signalisation, nous payons ton kilométrage et ton temps à partir du bureau jusqu'au chantier! 
Reimbursement of training and development activities
Nous valorisons le perfectionnement des employés et payons les activités de formations AQTR ainsi que nécessaires à l'OIQ.
Social activities organized by the company
Vous aimez organiser des activités et faire bouger les gens ? Vous avez la possibilité de vous joindre au comité sociale en place chez Groupe Signalisation!
---
Description
Le travail de bureau t'ennuie? Tu aimes passer tes journées à l'extérieur, travailler en équipe et te dépasser physiquement? Le poste d'Installateur chez Signalisation est pour toi! Chez Groupe Signalisation, le respect de l'ancienneté fait partie de nos valeurs. C'est pourquoi l'ancienneté est reconnue selon le nombre d'heures travaillées, peu importe le département!

Tes principales responsabilités:

Nous recherchons les meilleurs candidats, comme toi, pour installer et désinstaller les équipements de signalisation sur les chantiers de construction, marquer la chaussée et prendre les mesures nécessaires à l'installation.

Ton travail est essentiel puisque, sans toi, les travaux de construction ne peuvent pas avoir lieu!
Read more
---
Work environment


---
Requested skills
Nos conditions et avantages:

Salaire compétitif;
Cartes de compétences AQTR payées par l'entreprise (valeur de 685$);
Déplacement au chantier payé (bureau à bureau);
Emploi saisonnier et sur appel;
Horaire variable selon la saison;
Banque maladie;
Vacances payées;
Uniforme fourni;
Temps supplémentaire payé temps et demi;
Conditions de travail protégées par le décret des agents de sécurité.

Nous recherchons un ou une candidat(e) qui :

Possèdent la cartes ASP construction (un atout);
Ont un permis de conduire valide;
Ont une connaissance des mesures métriques;
Sont capables de soulever des charges de 50lbs à répétition;
Valorisent la sécurité au travail.
* Veuillez noter qu'il s'agit d'un emploi à horaire variable et que le nombre d'heures travaillées varient chaque semaine.
** Groupe Signalisation encourage les candidatures des personnes de 55 ans et plus.
---
Equal Opportunity Employer
This employer is an equal opportunity employer committed to diversity and inclusion. We are pleased to consider all qualified applicants for employment without regard to race, color, religion, sex, sexual orientation, gender identity, national origin, age, disability, protected veterans status, Aboriginal/Native American status or any other legally-protected factors. Disability-related accommodations are available on request for candidates taking part in all aspects of the selection process.
---
Requirements
Level of education
High school
Work experience (years)
0-2 years
Written languages
Fr : Beginner

Spoken languages
Fr : Beginner

Other Groupe Signalisation's offers that may interest you