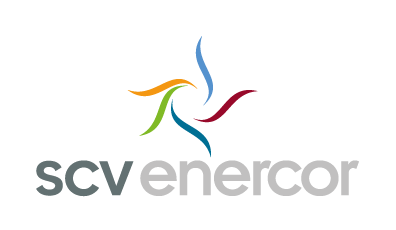 Benefits
Deferred profit sharing plan DPSP
Employee assistance program
Employee referral bonus
Pouvant aller jusqu'à 2000$
Flexible hours
Free parking
Insurance
Une composante importante de notre offre ou contrat d'emploi est notre régimed'assurances collectives. Celui-ci a été conçu pour optimiser votre qualité de vie ainsi que celle de votre famille.
On-going training
Public transportation nearby
Recognition program
Social activities organized by the company
Student financial assistance program
Telework
Possibilité d'une journée par semaine
Vacation
Years of service recognition
Un cadeau choisi par l'employé/e à tous les 5 ans !
---
Description
Tu souhaites mettre ton art au profit des bâtiments ? Ce poste est pour toi !



Responsabilités

Le dessinateur

relève du Directeur opérations. À l'aide des logiciels AutoCAD et Revit, il réalise divers dessins techniques selon les exigences des contrats confiés à SCV Enercor. Il

œuvre dans l'équipe technique de support aux projets dans les tâches suivantes :
Modéliser les éléments mécaniques en fonction de coordonner, dans un espace restreint, plusieurs disciplines (architecture, structure, tuyauterie, ventilation, électricité, protection incendie, etc.)
Concevoir des plans d'exécution pour la réalisation des projets par le personnel de chantier
Concevoir des dessins de fabrication de tuyauterie et de conduit de ventilation
Participer à des réunions de coordination
Participer à l'élaboration de solutions en fonction de problématiques techniques ou de problématiques de chantier
Participer à la conception des systèmes d'électricité et de mécanique du bâtiment
Participer à l'élaboration d'outils pour optimiser la modélisation 3D (paramétrage, gabarit, banque de données, etc.)
Effectuer toute autre tâche connexe au poste


Qualifications
Formation en dessin du bâtiment ou AEC ou DEC en mécanique du bâtiment (génie du bâtiment)
Expérience pertinente de 3 à 5 ans en dessin de bâtiment
Connaissance avancée d'AutoCAD et de REVIT
Bonne visualisation en 3D
Maîtrise du français, parlé et écrit
Maîtrise de l'anglais (atout)
Read more
---
Work environment



---
Requested skills
Sens des responsabilités
Adaptation au changement
Souci de la qualité
Innovation
Travail d'équipe
Sens des priorités
*L'utilisation du genre masculin a pour but d'alléger le texte.
---
Requirements
Level of education
College
Work experience (years)
3-5 years
Written languages
Fr : Advanced
En : Intermediate
Spoken languages
Fr : Advanced
En : Intermediate
Other SCV Enercor inc's offers that may interest you