---
This recruiter is online.
This is your chance to shine!
Apply Now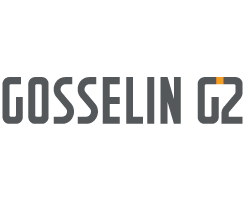 Benefits
Performance bonuses
Reimbursement of training and development activities
---
Description
Coordonnateur Expéditions & Transports
Le Coordonnateur de Expéditions et des Transports travaille en étroite collaboration avec les dirigeants de l'entreprise et les clients. Nous sommes des gens d'équipe, des passionnés, ce qui exige de la rigueur et de l'efficacité.

Ce dernier aura la responsabilité de coordonner les livraisons de notre production vers nos clients américains et canadiens grâce à notre équipe de chauffeurs et avec l'aide de compagnies externes, le tout effectué de façon à maximiser l'utilisation des équipements et de leur temps tout en assurant la satisfaction des clients.
Nous offrons:
- Salaire très compétitif qui reconnaît l'expérience
- Possibilité d'avancement
En tant que Coordonnateur Expéditions & Transports vous aurez à:
Élaborer la cédule de livraison pour la semaine suivante en fonction des commandes et de la qualité du produit;
Planifier l'écoulement de la production avec l'assistance des dirigeants;
Faire les suivis nécessaires pour assurer la qualité du service auprès des clients;
Compléter les registres de suivi nécessaires à la bonne administration des affaires;
Effectuer un comparatif de prix (évaluation des coûts de compagnies de transport);
Optimiser les opérations pendant la journée et gérer les changements d'horaire;
Effectuer un suivi des problèmes survenus, des modifications à effectuer et à apporter aux opérations;
Régler efficacement toutes les problématiques ayant un impact sur le service-client;
Effectuer un suivi des heures de service des chauffeurs afin d'en assurer la conformité;
Participer à l'établissement des normes, des politiques et procédures applicables aux opérations et en assurer la diffusion.
Les exigences pour le poste sont :
Expérience en répartition et documentation douanière
Leadership
Aisance avec les systèmes informatiques
Bonne connaissance de la langue anglaise
Excellentes aptitudes en communication
Capacité à travailler sous pression
Sens de la gestion des priorités
Autonomie et débrouillardise
Les avantages à se joindre à l'équipe sont:
- Possibilité d'avancement
- Stabilité et sécurité d'emploi
- Entreprise aux valeurs familiales
Ce poste vous intéresse? Vous aimez avoir du plaisir au travail? Postulez directement en ligne ou communiquez avec Marjolaine au 418-520-3819.
Type d'emploi : Temps plein, Permanent
Horaire :
Du Lundi au Vendredi de jour

Notre poste est écrit au masculin, mais sachez que les candidates féminines sont évidemment les bienvenues.
Read more
---
Work environment




---
Equal Opportunity Employer
This employer is an equal opportunity employer committed to diversity and inclusion. We are pleased to consider all qualified applicants for employment without regard to race, color, religion, sex, sexual orientation, gender identity, national origin, age, disability, protected veterans status, Aboriginal/Native American status or any other legally-protected factors. Disability-related accommodations are available on request for candidates taking part in all aspects of the selection process.
---
Requirements
Level of education
College
Work experience (years)
3-5 years
Written languages
Fr : Intermediate
En : Intermediate
Spoken languages
Fr : Intermediate
En : Intermediate
Other Gosselin G2's offers that may interest you
---