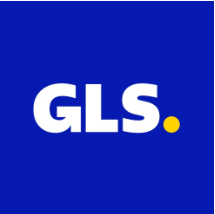 Benefits
Company discounts
Dental insurance
Remboursement de 80% des frais dentaires, d'un montant maximum de 1000$ à 2000$ par année selon le forfait choisi. La couverture de l'orthodontie est possible avec un forfait.
Employee assistance program
Dicom Transport est concerné par la santé et le bien-être de ses employés. Il a donc un service d'aide pour les employés en détresse ou qui en ressentent le besoin, qui les accompagne dans les moments de besoin.
Insurance
Le Groupe Dicom Transport offre différents forfaits d'assurance à ses employés et leurs familles. Inclus une assurance vie, invalidité longue durée et médicaments et autres. Le remboursement des médicaments varie de 70% à 90%.
Long-term disability insurance
Dans le cas d'une invalidité longue durée, l'assurance de Dicom Transport couvre en partie le salaire de l'employé qui est dans l'incapacité d'offrir une prestation de travail pour lui assurer une sécurité financière.
Medical and paramedical expenses coverage
Assurance couvrant les services de divers professionnels de la santé comme des psychologues, massothérapeutes, physiothérapeute, nutritionnistes, etc. Les remboursements varient de 300$ à 750$ par année par spécialiste selon le forfait. Certains forfaits incluent un remboursement partiel des soins liés à la vision. 
Recognition program
Dicom Transport a à cœur la reconnaissance de ses employés. Passant par la nomination d'employé du mois, au cercle de l'excellence à diverses activités sociales comme des BBQ, des tournois de golf ou des Party de Noël. Dicom prône aussi la promotion interne et le développement de ses employés.
Registered retirement savings plan
Dicom offre et participe au régime de retraite de ses employés.
---
Description
An English version will follow.
****************
No work experience? No summary? No problem !
Posting date: 07-28-2022 Posting
number: RDL_SORTER_2022
Available work hours: Monday to Friday from 5:00 a.m. to 8:00 a.m. and 4:30 p.m. to 8:00 p.m.
Contract: Permanent full-time
Salary: $17.50/h
Workplace address: 157 chemin des Raymond, Rivière-du-Loup, G5R 5X9

-
For more information, you can contact (Andrea Flores) at 514-980-3602 or you can apply by sending your resume to recruitment@gls-canada.com.


What are our advantages?
An attractive salary plan:
Eligibility for our modular medical and dental insurance plan after 3 months

Eligibility for our RRSP program after 3 months

Long-term disability insurance plan

Annual salary review and performance bonus

Referral bonus

Annual vacation

Personal leave/annual paid sick leave
In addition, you:
Will be entitled to an allowance for the reimbursement of safety boots after 3 months

Have free access to an employee and family assistance program.

Have access to our employee discount program

Work in a diverse environment

Have many opportunities for career advancement
Requirements and tasks:
Good sense of organization

In-depth training

Excellent attention to detail

Document reconciliation

Count routes to make sure everything has been done and nothing is missing

Teamwork oriented

Participate in the shipping and receiving process

Follow health and safety guidelines

Ability to work standing for an extended period

Ability to lift loads up to 70 lbs.


Workplace :
Warehouse

Speed ​​of operations

Exposure to temperature changes
For more information, you can contact Andrea Flores at 514-980-3602 or you can apply by sending your resume to recruitment@gls-canada.com.


* GLS Canada applies an equal employment opportunity program and invites women, aboriginals, visible minorities, ethnic minorities and people with disabilities to apply. The use of the masculine is to lighten the text.


****************
Read more
---
Work environment




---
Equal Opportunity Employer
This employer is an equal opportunity employer committed to diversity and inclusion. We are pleased to consider all qualified applicants for employment without regard to race, color, religion, sex, sexual orientation, gender identity, national origin, age, disability, protected veterans status, Aboriginal/Native American status or any other legally-protected factors. Disability-related accommodations are available on request for candidates taking part in all aspects of the selection process.
---
Requirements
Level of education
undetermined
Work experience (years)
undetermined
Written languages
undetermined
Spoken languages
undetermined
Internal reference No.
Other GLS Canada's offers that may interest you