>
>
>
>
>

Relève départementale à la production
This recruiter is online.
This is your chance to shine!
Apply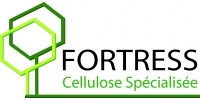 Relève départementale à la production
Salary

:

25.43 $

per hour
Work schedule

:

35.00 to 40.0 h

-

Full time

Job status

:

Casual

Work shift

:

Work shift
RELEVES DÉPARTEMENTALES À LA PRODUCTION
DESCRIPTION DE L'ENTREPRISE
Fortress Cellulose Spécialisée est un producteur de pâte à dissoudre, également appelé pâte cellulosique. La pâte à dissoudre est une pâte chimique blanchie qui est utilisée dans la fabrication de la rayonne, une fibre synthétique. La pâte à dissoudre peut également être utilisée dans une grande variété d'applications telles que la cellophane, des filaments de pneus, filtres et additifs chimiques divers. Fortress Cellulose Spécialisée est également producteur d'électricité pour Hydro-Québec grâce à son usine de cogénération.


PRINCIPALES RESPONSABILITÉS :
Le candidat devra, accomplir des travaux manuels tels que lavage, nettoyage, récupération des cassés et les travaux qui lui sont assignés par le contremaître de quart au début de chaque période de travail. Les tâches sont exécutées à la machine, au blanchiment et générateur CLO2, à la préparation de la pâte et aux lessiveurs.
Effectuer les déchargements de produits chimiques
Réaliser les tests de contrôle qualité selon les procédures
Réaliser les opérations de nettoyage des lieux et équipements
Supporter les équipes de production notamment lors de bris
Pesée des balots
EXIGENCES SPÉCIFIQUES:
Avoir le niveau secondaire 5
Expérience en milieu industriel est un atout
Expérience en utilisation des produits chimiques est un atout (SIMDUT)
Disponible pour travailler sur différents quarts de travail
Bonne condition physique , pouvoir travailler en hauteur , en espace clos.
Soucis constant de la sécurité
Aptitude à travailler en équipe
Avoir une bonne ponctualité et assiduité
Fortress Cellulose Spécialisée offre un salaire et des avantages sociaux des plus concurrentiels.
Faites parvenir votre curriculum vitae par télécopieur au 819-985-5049, par courrier électronique à rh@fortresscell.com ou par la poste à l'adresse suivante : Ressources humaines, 451, rue Victoria, Thurso (Québec) J0X 3B0
Seules les personnes retenues pour entrevues seront contactées.
Nous offrons des chances d'emploi égales à tous.
Level of education
High school
Work experience (years)
0-2 years
Written languages
Fr : Intermediate
Spoken languages
Fr : Advanced
En : Beginner
Other Fortress Cellulose Spécialisée's offers that may interest you