---
This recruiter is online.
This is your chance to shine!
Apply Now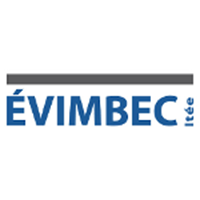 Benefits
Air conditioning
Commitment to work-life balance
Competitive salary
Flexible hours
Flexibilité d'horaire vendredi après-midi de congé
Floating leave days
Congés mobiles disponibles annuellement
Free parking
Life insurance
Medical and paramedical expenses coverage
Pension plan
Cotisation de l'employeur à un régime d'épargne retraite
Professional training and development program
Formation continue à l'interne L'entreprise encourage ses employés à s'engager dans sa carrière en contribuant à l'enseignement professionnel
Reimbursement of training and development activities
Salary insurance
Travel Assistance
Years of service recognition
---
Description
Viens te joindre à une super équipe chez Évimbec, pour développer une plateforme web en évaluation municipale!
Nous cherchons une personne brillante, proactive, organisée et dynamique qui désire se dépasser pour se joindre à une équipe innovante.
Il y a de la place pour toi dans nos tous nouveaux bureaux! Possibilité de télétravail également.
Nous travaillons en Agile, en Python 3 et nous utilisons les technologies suivantes: NGINX, Django Rest Framework, PostgreSQL, jQuery, Ubuntu LXC et Github.

En plus de profiter d'un bel esprit d'équipe, nous offrons de nombreux avantages, tel que: Activités sociales, congés mobiles, assurances collectives complètes, régime de retraite simplifié, café, thé et chocolat chaud à volonté et même des beignes gratuits les jours de paie!

En tant que programmeur-analyste, tes responsabilités seront les suivantes:
- Étudier et comprendre le domaine d'affaires de l'entreprise (évaluation foncière et immobilière);
- Prendre part à l'analyse et à la conception du système;
- Collaborer à l'analyse des besoins actuels et futurs;
- Participer à la programmation des différents modules et composantes du système;
- Contribuer à la maintenance et à l'évolution des systèmes développés;
- T'assurer de la qualité des livrables.
Read more
---
Work environment




---
Requested skills
Ce que nous demandons:
- Minimum de 3 à 5 ans d'expérience dans un poste similaire dans le développement d'applications Web;
- Excellente maîtrise des concepts et languages du web (HTML, MVC, Javascript, CSS, Ajax, jQuery, Python, etc.);
- Expérience avec au moins un ''Framework'' moderne de développement web tel que Django, Ruby On Rails, .Net MVC;
- Excellente connaissance du langage SQL;
- Connaissance de la Géomatique et des bases de données spatiales (un atout);
- Grande autonomie et souci du détail;
- Débrouillardise, créativité et initiative;
- Capacité à travailler en équipe et avec les utilisateurs;
- Maîtrise du français parlé et écrit;
- Maîtrise de l'anglais (un atout).
---
Requirements
Level of education
College
Work experience (years)
3-5 years
Written languages
Fr : Intermediate
En : Intermediate
Spoken languages
Fr : Intermediate
En : Intermediate
Other Évimbec ltée's offers that may interest you
---