---

This recruiter is online.
This is your chance to shine!
Apply Now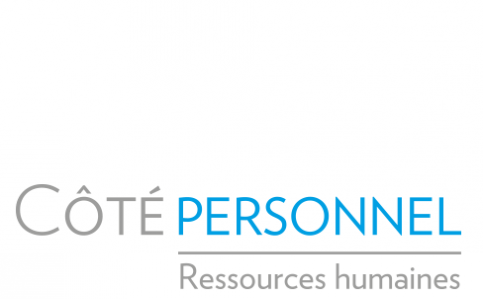 Acheteur
Côté Personnel
Beaupré,QC
Salary

To be discussed

40.00 h - Full time

Permanent job

Day shift work

Published on

August 20th, 2021
Benefits
Free parking
Insurance
Pension plan
Fonds de pension avantageux
---
Description
Viens faire ton nom dans une entreprise fièrement québécoise et reconnue depuis plus de 60 ans ! Ton approche personnalisée et ta force relationnelle ne laissent personne indifférent ? Nous avons un défi enrichissant pour toi !
Pour notre client, fabricant et installateur de portes et fenêtres de qualité inégalable, nous recrutons un Acheteur. Innovation, qualité et service comme valeurs premières, l'acheteur sera au cœur des opérations et d'une équipe de professionnels visionnaires. Sous la supervision du Directeur logistique, tu seras responsable de planifier la gestion complète des étapes d'approvisionnement en lien avec les produits de l'entreprise. Ton rôle d'acheteur te permettra de mettre à profit ton talent de négociateur afin d'obtenir les meilleurs prix et ententes avec les fournisseurs.
Voici les détails de l'offre :

Ce qu'on t'offre :
Un salaire concurrentiel;
Des avantages sociaux intéressants comprenant une participation au REER;
Un horaire de travail de jour, du lundi au vendredi;
Une ambiance de travail chaleureuse;
Des défis stimulants.
En tant qu'Acheteur, ton rôle sera de :
Créer et entretenir des relations de confiance avec les fournisseurs;
Préparer, analyser les soumissions et attribuer les contrats;
Assurer le suivi des commandes, leur réception et les délais de livraison;
Coordonner l'équipe du département de l'approvisionnement;
Établir un plan d'achats efficace en évaluant les besoins d'achats de l'entreprise;
Développer des politiques et des procédures d'achats permettant de contrôler le budget du service des achats;
Négocier les conditions d'achats auprès des fournisseurs actifs et développer des partenariats avec des fournisseurs potentiels;
Participer à la gestion des inventaires;
Instaurer des procédures et des politiques en matière d'approvisionnement.
Read more
---
Requested skills
Ton profil :
Détenir une formation académique collégiale ou universitaire en gestion de commerce, ou toute autre formation pertinente ;
Posséder une expérience pertinente en gestion des achats ;
Connaître le milieu manufacturier ;
Être débrouillard, organisé et autonome ;
Bilinguisme (français et anglais) autant à l'oral qu'à l'écrit.
Être un négociateur hors pair et aimer travailler en équipe.
Prêt à atteindre de nouveaux sommets ?
Pour plus d'informations, communiquez avec Kathleen Thibault
Au (418) 688-0880 poste 229, ou par courriel kthibault@cotepersonnel.com
---
Requirements
Level of education
undetermined
Work experience (years)
undetermined
Written languages
Fr : Advanced
En : Advanced
Spoken languages
Fr : Advanced
En : Advanced
Internal reference No. KT-1H080
Other Côté Personnel's offers that may interest you
---