---

This recruiter is online.
This is your chance to shine!
Apply Now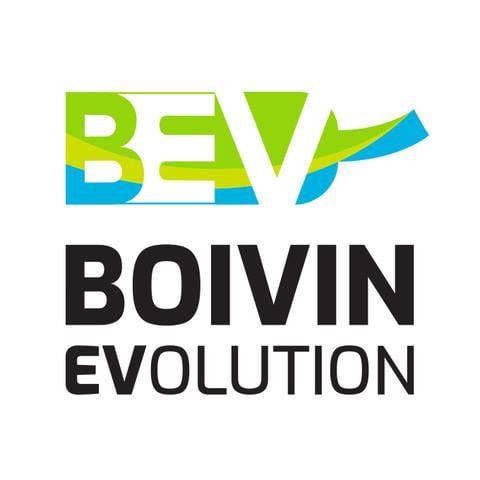 Benefits
Coffee
Competitive salary
Flexible hours
Free parking
On-going training
Paid leave
Public transportation nearby
Supplies
Vacation
---
Description
Boivin Évolution, leader dans le domaine de la fabrication de camions 100% électriques de collecte de déchets et de matières résiduelles, offre des opportunités de carrières stimulantes dans divers champs d'expertises.
Si vous voulez faire une différence dans le monde de l'environnement, Boivin Évolution vous offre un milieu de travail où vos compétences seront appréciées à leur juste valeur.


Sommaire :
Le concepteur électrique est responsable de l'ensemble des projets de développement en automatisation qui lui sont confiés. Les projets concernent des produits hautement technologiques d'équipements mobiles 100% électriques. L'objectif est de développer de nouvelles fonctionnalités et d'améliorer des fonctionnalités existantes sur les produits actuels et à venir. Plus particulièrement vous serez appelé à effectuer des modifications à la conception électrique, procéder à du déverminage électrique des panneaux de contrôles en usine. De plus vous serez appelé à programmer des automates programmables sous l'environnement CoDeSys, programmer des interfaces opérateur ainsi que des drives de type « drive de traction pour véhicule électriques ». Vous devrez également assurer un support technique et de formation pour nos clients.
Read more
---
Work environment




---
Requested skills
Baccalauréat en génie électrique ou génie informatique ou DEC en électronique industrielle;
Minimum de 5 ans d'expérience dans le domaine manufacturier;
Expérience en gestion de projets (un atout);
Connaissance des logiciels Autocad, CoDeSys;
Connaissance de tout autre logiciel d'automatisation (un atout);
Être disponible pour de cours voyages à l'extérieur pour assurer un support technique / formation de clients;
Bonne connaissance de l'anglais parlé et écrit (anglais fonctionnel).
Compétences recherchées :
Bon esprit d'équipe
Polyvalent et apte à mener plusieurs projets de front
Bon sens de l'analyse, souci de l'exactitude et du détail
Débrouillard et autonome
Bon sens de la communication écrite et verbale
---
Equal Opportunity Employer
This employer is an equal opportunity employer committed to diversity and inclusion. We are pleased to consider all qualified applicants for employment without regard to race, color, religion, sex, sexual orientation, gender identity, national origin, age, disability, protected veterans status, Aboriginal/Native American status or any other legally-protected factors. Disability-related accommodations are available on request for candidates taking part in all aspects of the selection process.
---
Requirements
Level of education
College
Work experience (years)
3-5 years
Written languages
Fr : Intermediate
En : Intermediate
Spoken languages
Fr : Advanced
En : Intermediate
Other Boivin Evolution Inc.'s offers that may interest you
---