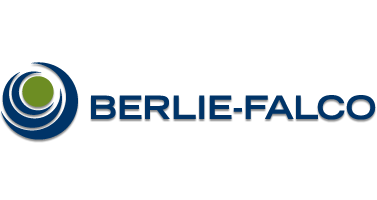 Benefits
Company supplied uniform
Employee referral bonus
Free parking
Insurance
On-going training
Registered retirement savings plan
Summer schedule
---
Description
Falco Technologies, une entreprise Leader dans son marché et dans son approche avec ses gens, située sur la Rive-sud de Montréal, plus précisément à La Prairie, donc facilement accessible!
Le moment est très bon pour toi, car nous sommes présentement à la recherche de gens passionnés comme toi par leur métier d'assembleur-soudeur et qui désirent faire progresser leur connaissance et leur carrière au sein d'un très belle équipe. Si c'est ton cas, nous attendons ton CV et allons être heureux de te rencontrer.
Aussi, si ton objectif n'est pas d'occuper un travail routinier et que demain ressemblera à aujourd'hui dans tes tâches, notre offre est assurément taillée pour toi. En plus, ta paye et les avantages qui vont découler du fait d'œuvrer dans l'équipe de Falco, vont être très gratifiants et plus que complets. De plus, nous croyons tellement dans la qualité de notre environnement de travail, que nous avons mis en place un excellent programme de référencement qui permet à nos employés d'obtenir jusqu'à $1500 lorsque tu nous réfères un nouvel employé!
En collaborant avec nous au succès de notre équipe, tu vas bénéficier de conditions de travail bien au-delà des normes de l'industrie tout en œuvrant dans une usine propre, sécuritaire et dans le domaine des réservoirs en acier inoxydable faits sur mesure et surtout encore une fois, vraiment pas routinier!
Si tu as des habilités dans la lecture de plans et des symboles de soudure, de l'assemblage-soudage de composantes simples à complexes dans des procédés de soudure FCAW et GTAW et ce principalement sur l'acier inoxydable et parfois sur l'acier et que la sécurité au travail et la qualité sont des objectifs pour toi, nous devons nous rencontrer rapidement!
De plus, si tu crois avoir le potentiel pour un jour atteindre ces habilités tout en ayant qu'un DEP dans ce domaine et sans expérience, pas de problème, nous allons t'amener assurément à ce niveau! Pour y parvenir, juste à nous contacter!
Notre équipe t'attend!
Read more
---
Work environment



---
Requested skills
Poste s'adressant à des soudeurs-assembleurs avec ou sans expérience. Le quart de travail est selon le choix et la disponibilité du candidat, soit de jour ou de soir. Une formation en soudure est un atout important, mais un bon baguage d'expérience en soudure peut-être accepté, selon le niveau et les habilités atteintes du candidat(e). Voulant apprendre dans un contexte de fabrication d'équipements en acier inoxydable sur mesure à haute teneur technique.
Aussi, les compétences et expériences dans les opérations de préparation du matériel sont un atout, mais pas une obligation.
---
Equal Opportunity Employer
This employer is an equal opportunity employer committed to diversity and inclusion. We are pleased to consider all qualified applicants for employment without regard to race, color, religion, sex, sexual orientation, gender identity, national origin, age, disability, protected veterans status, Aboriginal/Native American status or any other legally-protected factors. Disability-related accommodations are available on request for candidates taking part in all aspects of the selection process.
---
Requirements
Level of education
Professional
Work experience (years)
0-2 years
Written languages
Fr : Beginner
Spoken languages
Fr : Beginner
Internal reference No.