>
>
>
>

Opérateur de production
This recruiter is online.
This is your chance to shine!
Apply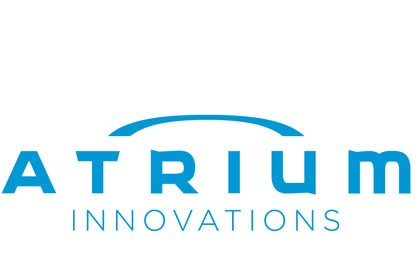 Salary : To be discussed
Work schedule :

Full time

Job status :

Permanent

Work shift :

Day , Evening
Venez nous rencontrer!
Nous serons présents à la Foire de l'Emploi qui se tiendra les 6 et 7 avril prochain au Centre de foires d'Expo-Cité Québec ainsi qu'au salon de l'emploi en transformation alimentaire qui se tiendra lundi le 16 avril 2018 de 12h30 à 15h30 au Centre communautaire Michel-Labadie (3705, Avenue Chauveau).

Notre entreprise est reconnue à travers le monde comme un leader dans le développement, la fabrication et la commercialisation de produits de santé nutritionnelle scientifiquement innovants. Notre mission est de permettre à tous de vivre une vie plus saine en offrant des produits de santé nutritionnelle de haute qualité ayant un impact significatif sur leur bien-être. Atrium innovations a le vent dans les voiles et surpasse largement les prévisions de croissance de l'industrie.
Vous trouverez chez nous un défi intéressant offrant de la variété et de la latitude, des collègues candides, professionnels et engagés. Nous offrons des conditions très compétitives et un environnement de travail très plaisant.
Vitamines, enzymes et protéines à volonté!!

***Veuillez noter que seul les candidats retenus pour une entrevue seront contactés***
SOMMAIRE DU POSTE
L'opérateur de conditionnement primaire/secondaire participe aux opérations de production, c'est-à-dire à l'embouteillage, au conditionnement secondaire et participe au nettoyage de pièces, d'équipement et de salles de production. Il peut aussi être amené à effectuer certaines tâches reliées à la fabrication (transformation de la matière première).
FONCTIONS ET RESPONSABILITÉS
Embouteillage
Préparer la fourniture et les équipements nécessaires à l'embouteillage.Effectuer les dégagements de ligne.S'assurer de la préparation et de la mise en marche des équipements.Assurer le remplissage des bouteilles selon les procédures établies.Remplir la documentation prescrite.Effectuer le démontage/nettoyage des pièces d'équipement et de la salle de production.
Conditionnement secondaire

Effectuer l'inspection et la mise en boîte des produits.S'assurer de la qualité des produits mise en boîte.Remplir la documentation prescrite.Effectuer le démontage/nettoyage des pièces d'équipement et de la zone de conditionnement.
Autres tâches

Participer à l'amélioration continue de la qualité.Rapporter à son supérieur toute situation inhabituelle.Respecter les procédures en matière de santé, de sécurité et de qualité applicables à son travail.Effectuer toutes autres tâches connexes.
Level of education
College
Work experience (years)
undetermined
Written languages
Fr : Intermediate
En : Beginner
Spoken languages
Fr : Intermediate
En : Beginner
Other Atrium Innovations's offers that may interest you