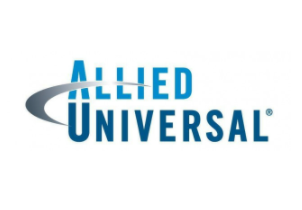 Benefits
Competitive salary
On-going training
Recognition program
Social activities organized by the company
Years of service recognition
---
Description
Security Guard - Government Services Site - Detention Centre

Hwy 27 & Rexdale Blvd, Etobicoke


Part time, Overnights (12am to 8am), Weekends, Holidays

$17.00 to $18.00 per hour

Great opportuntity for recent Law & Security gradutes to gain experience!!

Job Introduction:

This position description assumes that the individual has satisfied all basic requirements for employment by G4S Secure Solutions (Canada) Ltd., including, but not limited to: security licence validation and criminal police information check as applicable (CPIC), credit reference(if applicable), background check, minimum age, and minimum education (high school diploma or foreign equivalency, or earned GED). Additionally, this job description in no way states or implies that these are the only duties to be performed by this employee. The individual in this position is required to follow any other instructions and perform any other duties requested by this position's management.

Role Responsibility:

Overview
G4S Secure Solutions is Canada's leading provider of security solutions. Our company specializes in hiring and training security professionals to meet all of our client's needs. At G4S we have partnered with many major companies in securing, office buildings, commercial properties, warehouses, distribution centers, hospitals, condominiums and residential sites. We are also proud to partner with various government organizations in securing their facilities. Currently we are seeking Full Time Security Guards for one of our Federal Government sites. This position will be situated mainly in the Etobicoke Region.

Job Duties and Responsibilities:
Access Control for the facility/area
Patrolling inside and outside as required in the post orders
Ability to operate Security Control Centre equipment/systems, computers, radios, phones, including Blackberry
Ensure that the Facility's Safety and Emergency Procedures are followed in response to Fire Alarms and other Site Emergencies
Undertake site specific training, follow direction and guidance from Site Supervisor or Client Services Manager
Follow Post Orders for each site posted
Demonstrate judgment, common sense and decision-making ability, particularly when required to take charge and direct others in emergencies or other incidents
Meticulous Record Keeping, Report Writing, Observation skills
Proficient in all Microsoft Office programs
Excellent verbal and written communication skills
The Ideal Candidate:
Essential Employment Requirements:
Must have availability to work all days of the week and schedules that consist of overnight shifts
Residence in Canada the past 5 years minimum
Able to pass Federal Public Works and other government clearance screenings.
Valid Ontario Provincial Security Guard licence
Valid Standard First Aid and CPR
Minimum High school education/equivalency
Preference will be given to those who have completed Police Foundations or have 2 years of relevant security experience
Able to take G4S Training Courses: Effective Communications, Crisis Management & Subject Restraint Training as required
About the Company:
G4S is an inclusive and equitable employer, encouraging applications from qualified women and men including persons with disabilities, members of visible minorities, and Aboriginal persons.
G4S est un employeur inclusif et équitable, en encourageant les candidatures de femmes qualifiées et les hommes y compris les personnes handicapées, les membres des minorités visibles et les personnes autochtones.
Read more
---
Work environment



---
Requested skills
Government Site/ Toronto Immigration Holding Center:
Security Guard
Valid Security Guard Licence & First Aid/CPR certificate required
Minimum 5 Year Residency in Canada including either a Canadian Birth Certificate, Citizenship or PR status
High School Diploma or Canadian Assessment for any education completed outside of Canada
Ability to travel to Hwy 27 & Rexdale in Etobicoke
Can work overnights, 12am to 8am any day of the week
Part time / Casual
Use of Force/ MAB training
$17.00 to $18.00 per hour
Great experience for those who are pursuing a career in Law Enforcement!!
---
Equal Opportunity Employer
This employer is an equal opportunity employer committed to diversity and inclusion. We are pleased to consider all qualified applicants for employment without regard to race, color, religion, sex, sexual orientation, gender identity, national origin, age, disability, protected veterans status, Aboriginal/Native American status or any other legally-protected factors. Disability-related accommodations are available on request for candidates taking part in all aspects of the selection process.
---
Requirements
Level of education
High school
Work experience (years)
0-2 years
Written languages

En : Advanced
Spoken languages

En : Advanced
Internal reference No.
Other Allied Universal (G4S Secure Solutions)'s offers that may interest you