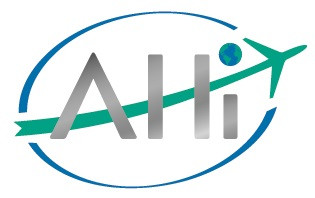 Benefits
Air conditioning
Commitment to work-life balance
Defined Contribution Pension Plan (DCPP)
Dental insurance
Employee referral bonus
Life insurance
Long-term disability insurance
Medical and paramedical expenses coverage
On-going training
Paid leave
Paid sick leave
Reimbursement for kilometres travelled
Social activities organized by the company
Travel insurance
Vision care insurance
---
Description
What we value: And our employees agree!
Our employees' autonomy
Good work-life balance
Nice work atmosphere
Great opportunities for learning and advancement
We offer:
100% paid group insurance including dental and visual
Work-life-study balance
Three work shifts: possibility of BONUSES
Salary review after 3 months
Social club - no membership fees
If you want to join a dynamic and growing company, we have a position for you!

CNC Operator
Main tasks and responsibilities
Plan the workday according to the requirements of his/her position using the time activity management (Orchestra) software.
Use company manuals and operating instructions to determine the required work procedures as listed in the MOS assembly guide.
Prepare materials required for manufacturing or processing.
Set up machines and tools and adjust according to different parameters.
Verify the conformity of the parameters after first part is produced and adjust if necessary
Ensure the availability of materials, tools, equipment, and parts required for machining and inform the person in charge of orders.
Carry out physical inventories of finished or in-process products when necessary.
Complete your time sheet daily and have it approved either manually or stamped by the foreman.
Always provide quality work to co-workers.
Work conditions
Permanent position with probationary period
Pleasant and very clean work environment
Remuneration according to the current salary scale
Full group insurance and pension plan
Workplace: Hemmingford
40 hours per week,
Day shift: Your choice of:

You set your schedule: 40 hours from Monday to Friday
Fixed schedule: Monday to Thursday, form 6:00am to 2pm

Night shift:

3:45pm to 1:45am, Monday to Thursday, 2$ added bonus.

Weekend shift:

From 6:00am to 6:00pm, Friday to Sunday (4 hours are paid and not worked), 2$ added bonus
Read more
---
Work environment




---
Requested skills
Job requirements
Any experience as a CNC operator in the aeronautical field will be considered.
Demonstrate respect in communicating with others and in making
Have a good knowledge of French, both spoken and written, and read and understand English.
Qualities sought
Willing to learn, to listen to differences of opinion and to see mistakes as a way of learning.
Be meticulous, have an eye for detail and a job well done.
Have a sense of responsibility and observation.
Possess great manual dexterity.
Ability to work in a team environment to analyze and solve problems while considering the needs of the client.
Able to make decisions based on the company's quality standards.
Be self-sufficient and remain calm in urgent situations.
---
Equal Opportunity Employer
This employer is an equal opportunity employer committed to diversity and inclusion. We are pleased to consider all qualified applicants for employment without regard to race, color, religion, sex, sexual orientation, gender identity, national origin, age, disability, protected veterans status, Aboriginal/Native American status or any other legally-protected factors. Disability-related accommodations are available on request for candidates taking part in all aspects of the selection process.
---
Requirements
Level of education
High school
Work experience (years)
0-2 years
Written languages
Fr : Intermediate
En : Beginner
Spoken languages
Fr : Intermediate
En : Beginner
Other Aérospatiale Hemmingford inc.'s offers that may interest you