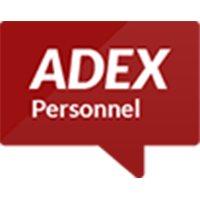 Superviseur(e) maintenance des équipements
Adex Personnel inc.
Laval,QC
Salary

To be discussed

Full time

Permanent job

Evening shift work

Published on

June 4th, 2021
Benefits
Vacation
Vacances annuelles et possibilité de congés personnels
---
Description
Adex Personnel est à la recherche un(e) Superviseur(e) maintenance des équipements pour l'un de ses partenaires d'affaires dans le domaine de la transformation alimentaire, située à Laval.
Le titulaire du poste s'assurera du bon fonctionnement de la machinerie de production et dirigera l'équipe de maintenance afin de rencontrer les attentes.


Responsabilités :
Gérer le bon fonctionnement de la machinerie de production, et s'assurer que l'équipe de maintenance rencontre les attentes de la direction, les besoins de la production, et que le travail d'entretien et de réparation soit efficace et rapide et exécuté de façon sécuritaire;
Organiser les travaux correctifs, achat de pièces et négociation de prix;
Contrôler les mécaniciens et les contracteurs;
Organiser les urgences sur les machines;
Garder l'équipement en bonne condition pour faire un produit de qualité;
Organiser les bons de travaux préventifs avec le planificateur de maintenance;
Respecter les échéanciers établis;
Respecter les budgets alloués et s'assurer de maintenir le magasin de pièces à jour;
S'assurer du respect des normes de santé et sécurité au travail;
Amélioration continue de la machinerie;
Voir au suivi de la formation de son personnel et la tenue d'évaluations annuelles;
Effectuer au besoin, la gestion de projet relié à l'entretien;
S'assurer que les actions prisent dans vos fonctions soutiennent la fabrication des produits avec les critères de qualité et de sécurité alimentaire définis par l'entreprise;
Autres tâches connexes
Exigences :
D.E.P. en mécanique ou électromécanique;
5 à 10 ans d'expérience dans un poste similaire;
Avoir suivi des cours en gestion de personnel;
Connaissance de Microsoft Office et du logiciel de planification de maintenance;
Parfaitement bilingue Français / Anglais;
Avoir du leadership, habileté de gestion et être un excellent communicateur;
Avoir l'enthousiasme d'une approche « main à la pâte » dans la gestion de son équipe;
Capable de travailler avec plusieurs différents intervenants du milieu interne et externe;
Aptitude à gérer la pression et de travailler en respectant des échéanciers très stricts;
Avoir le sens de l'urgence, des priorités
Avoir le goût de travailler en équipe;
Bon sens de la mécanique et de l'électricité;
Avoir une bonne organisation;
Bonne habileté à travailler avec les outils nécessaires à son travail;
Avoir une bonne confiance en soi;
Aimer les défis;
Être doté d'une excellente habilité relationnelle
Read more
---
Work environment



---
Equal Opportunity Employer
This employer is an equal opportunity employer committed to diversity and inclusion. We are pleased to consider all qualified applicants for employment without regard to race, color, religion, sex, sexual orientation, gender identity, national origin, age, disability, protected veterans status, Aboriginal/Native American status or any other legally-protected factors. Disability-related accommodations are available on request for candidates taking part in all aspects of the selection process.
---
Requirements
Level of education
Professional
Work experience (years)
6-9 years
Written languages
Fr : Advanced
En : Advanced
Spoken languages
Fr : Advanced
En : Advanced
Internal reference No.
Other Adex Personnel inc.'s offers that may interest you