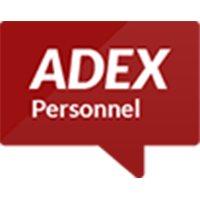 Électromécanicien - Quart de nuit
Adex Personnel inc.
Laval,QC
Salary

To be discussed

40.00 h - Full time

Permanent job

Night shift work

Published on

June 8th, 2021
Benefits
Deferred profit sharing plan DPSP
Dental insurance
Life insurance
Medical and paramedical expenses coverage
Vacation
Vacances annuelles et possibilité de congés personnels
---
Description
Vous êtes passionné par les postes d'électromécanicien? Vous êtes un électromécanicien expérimenté? Vous aimez travailler en équipe et évoluer dans un environnement dynamique, multiculturel et inclusif?
Nous avons le poste idéal pour vous!
Adex Personnel cherche un électromécanicien avec un horaire de nuit de 22h00 à 6h30 du lundi au vendredi pour l'un de ses partenaires, une entreprise en pleine croissance dans le domaine alimentaire située sur la Rive-Nord de Montréal.
Dans ce poste, vous allez vous rapporter au Superviseur de la maintenance de l'usine. L'électromécanicien - Équipement exécutera les réparations ainsi que l'entretien préventif et correctif des équipements afin d'en assurer le bon fonctionnement et éviter les arrêts non planifiés.
Pourquoi vous joindre à notre partenaire?
Employeur humain et à l'écoute de ses gens;
Travailler avec une équipe dynamique, mobilisée et performante;
Ambiance et environnement de travail stimulant;
Salaire de base compétitif;
Assurance dentaire;
Assurance Vie;
Assurance vision;
Couverture des dépenses médicales et paramédicales
Vacances;
Et encore plus!
Responsabilités :
Réaliser les travaux exigés par les bons d'entretien préventifs et correctifs;
Suivre et respecter le calendrier d'entretien préventif relié aux équipements sous sa responsabilité;
Compléter les formulaires et documents requis associés aux travaux effectués;
Gérer l'inventaire et la tenir à jour pour les équipements sous sa responsabilité;
Réaliser des travaux mécaniques au besoin dans l'usine (équipements, services ou bâtiment) selon la charge de travail de son département de l'entretien;
S'assurer que ses actions dans sa fonction soutiennent la fabrication des produits avec les critères de qualité et de sécurité alimentaire définis par l'entreprise;
Autres tâches connexes;
Exigences :
DEP ou DEC en mécanique industrielle ou électromécanique ou entretien - (Licence C un atout);
Connaissance de la suite MS office (Excel, Word, Outlook);
Expérience dans l'industrie alimentaire, en procédés et lignes de production;
Deux années d'expérience dans un poste similaire (atout);
Bonnes connaissances mécaniques et habiletés à exécuter des tâches manuelles;
Habiletés à effectuer des efforts physiques et bonne connaissance pour déplacer des équipements lourds;
Capacité à faire des travaux de plomberie (par exemple: faire des filets sur un tuyau etc.);
Habiletés à diagnostiquer et connaissances des équipements utilisant la pneumatique, l'hydraulique et l'hydrodynamique;
Connaissances et habiletés pour souder au TIG afin d'effectuer des soudures sanitaires;
Capacité de travailler en équipe (esprit d'équipe);
Capacité d'une organisation efficace et une méthode de travail bien structurée;
Capacité de déterminer le degré d'importance des priorités;
Minutie, Entregent, Assiduité, Sens de l'initiative, Communicateur;
Un sens développé de l'autonomie, capacité de gérer lui-même son temps vs la charge de travail à effectuer;
Aimer les défis, souci du détail et capable de travailler sous pression;
Bilingue: Français et anglais (oral et écrit).
Si le descriptif vous parle et vous croyez avoir les requis, contactez-nous pour en discuter.
Au plaisir de faire votre connaissance!
Adex Personnel adhère au principe de l'équité à l'emploi. Le générique masculin est utilisé dans ce texte uniquement dans le but d'en alléger la forme et d'en faciliter la lecture.
Read more
---
Work environment



---
Equal Opportunity Employer
This employer is an equal opportunity employer committed to diversity and inclusion. We are pleased to consider all qualified applicants for employment without regard to race, color, religion, sex, sexual orientation, gender identity, national origin, age, disability, protected veterans status, Aboriginal/Native American status or any other legally-protected factors. Disability-related accommodations are available on request for candidates taking part in all aspects of the selection process.
---
Requirements
Level of education
Professional
Work experience (years)
0-2 years
Written languages
Fr : Advanced
En : Advanced
Spoken languages
Fr : Advanced
En : Advanced
Other Adex Personnel inc.'s offers that may interest you