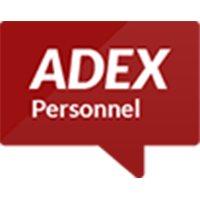 Coordonnateur marketing et médias sociaux
Adex Personnel inc.
Laval,QC
Salary

To be discussed

40.00 h - Full time

Permanent job

Day shift work

Published on

July 19th, 2019
Benefits
Deferred profit sharing plan DPSP
Dental insurance
Life insurance
Medical and paramedical expenses coverage
Performance bonuses
Vacation
Vacances annuelles et possibilité de congés personnels
---
Description
Adex Personnel est à la recherche d'un(e) coordonnateur(trice) marketing et médias sociaux. pour une grande entreprise située à Laval. Le titulaire du poste devra notamment créer et publier le contenu des plateformes et participer au marketing.
Fonctions
Assurer une présence constante des marques de l'entreprise sur les différents médias sociaux ;
Mettre en place et respecter un calendrier des publications pour les plateformes utilisées ;
Gérer la création et la publication du contenu pour les médias ;
Tenir à jour les informations qui se trouvent sur le site internet de l'entreprise et sur les médias sociaux ;
Communiquer avec les acteurs externes qui contribuent également au contenu ;
Effectuer une surveillance constante des différents médias, prendre connaissance des discussions à propos de l'entreprise et intervenir sur les échanges pouvant avoir un impact sur la marque ;
Créer et faire le suivi des indicateurs de performances des médias utilisés ;
Effectuer toutes autres tâches en lien avec l'emploi.
Read more
---
Work environment



---
Requested skills
Posséder une formation universitaire en communication, marketing ou autre discipline connexe ;
Avoir environ 2 années d'expérience au sein d'un poste similaire, notamment 1 an en gestion des réseaux sociaux ;
Maîtrise des plateformes suivantes: LinkedIn, Facebook, Twitter, Pinterest, Instagram ;
Bonne compétence en informatique: OS Windows, Ms Office, Adobe (notamment Photoshop) ;
Grande aptitude pour communiquer et facilité à travailler en équipe ;
Capacité à gérer efficacement son temps, et travailler simultanément sur plusieurs projets ;
Sens de l'organisation, souci du détail et capacité à prendre des décisions ;
Créativité et innovation ;
Bilinguisme français / anglais, parlé et écrit.
---
Equal Opportunity Employer
This employer is an equal opportunity employer committed to diversity and inclusion. We are pleased to consider all qualified applicants for employment without regard to race, color, religion, sex, sexual orientation, gender identity, national origin, age, disability, protected veterans status, Aboriginal/Native American status or any other legally-protected factors. Disability-related accommodations are available on request for candidates taking part in all aspects of the selection process.
---
Requirements
Level of education
University
Work experience (years)
0-2 years
Written languages
Fr : Advanced
En : Advanced
Spoken languages
Fr : Advanced
En : Advanced
Other Adex Personnel inc.'s offers that may interest you