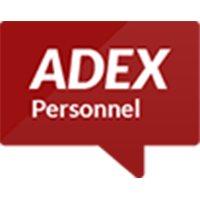 Contremaître/Contremaîtresse de production transformation de viande
Adex Personnel inc.
Laval,QC
Salary

To be discussed

Full time

Permanent job

Day shift work

Published on

June 8th, 2021
Benefits
Deferred profit sharing plan DPSP
Dental insurance
Life insurance
Medical and paramedical expenses coverage
Vacation
Vacances annuelles et possibilité de congés personnels
Vision care insurance
---
Description
Adex Personnel cherche un(e) Contremaître/Contremaîtresse de production transformation de viande pour l'un de ses partenaires, une importante entreprise dans le domaine de de la transformation alimentaire, située à Laval.
Le titulaire du poste supervisera les activités de ses chefs d'équipe et de leurs employés pour fabriquer des produits de haute qualité à bas coût.


Responsabilités :
Gérer un département de production et son personnel;
Utiliser optimalement la main d'œuvre, les matières premières et les équipements afin d'atteindre les objectifs fixés;
Contribuer à la planification de la production pour assurer l'utilisation optimale des ressources matérielles et de la main d'œuvre, tout en respectant les échéanciers prévus;
Optimiser la productivité;
Assurer la santé et la sécurité des employés;
Veiller à la qualité des produits en assurant notamment le respect des normes HACCP/SQF et des bonnes pratiques industrielles;
Maintenir un climat de travail stimulant et encourager le travail d'équipe;
Assurer la communication efficace en provenance de votre département et vers votre département
Contrôler les coûts de votre département (matières premières, main-d'œuvre et coûts indirects);
Identifier et résoudre les problèmes inhérents aux opérations quotidiennes de votre secteur;
Analyser les performances et suggérer des méthodes d'amélioration;
S'assurer de l'application adéquate des politiques et procédures de l'entreprise;
Autres tâches connexes.
Exigences :
DEC en science des aliments, gestion des opérations ou l'équivalent;
Minimum de 3 ans dans un poste de supervision de production;
Connaissance du HACCP;
Capacité de motiver les gens;
Familiarité avec l'alimentation et les viandes;
Connaissance informatique de la suite MS Office et des logiciels de gestion;
Bon communicateur;
Bilingue: Français et anglais (fonctionnel).
Read more
---
Work environment



---
Equal Opportunity Employer
This employer is an equal opportunity employer committed to diversity and inclusion. We are pleased to consider all qualified applicants for employment without regard to race, color, religion, sex, sexual orientation, gender identity, national origin, age, disability, protected veterans status, Aboriginal/Native American status or any other legally-protected factors. Disability-related accommodations are available on request for candidates taking part in all aspects of the selection process.
---
Requirements
Level of education
College
Work experience (years)
3-5 years
Written languages
Fr : Advanced
En : Beginner
Spoken languages
Fr : Advanced
En : Beginner
Internal reference No.
Other Adex Personnel inc.'s offers that may interest you