>
>
>
>
>
B2B Sales Representative, Corporate Traveller brand (Markham / Richmond hill)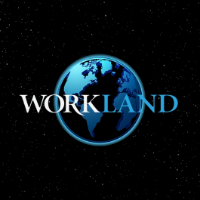 B2B Sales Representative, Corporate Traveller brand (Markham / Richmond hill)
Starting date : As soon as possible
Number of positions available : 1
Salary : To be discussed
Work schedule :

40 h

-

Full time

Job status :

Permanent

Work shift :

Day
COMPANY OVERVIEW:
Workland presents an exciting opportunity for driven sales professionals to join a dynamic Sales team in one of Canada's largest travel companies. As part of a global network in a highly recognized company, you will have access to exclusive products and services that will help you attract and impress your corporate customers.
FLIGHT CENTRE TRAVEL GROUP has enjoyed remarkable growth to become a $18 billion business consisting of more than 40 brands. One of the world's largest travel agency groups, it has company-owned operations in 14 countries and a corporate travel management network that spans more than 90 countries. It employs more than 19,000 people globally and has a total of 2800 businesses.
Flight Centre Travel Group, recognized as one of Canada's 50 Best Employers to work for, is currently looking to add top Sales talent to their Richmond Hill and Markham offices. If you are looking to develop your natural sales skills & talents within a company with an awesome corporate culture, this opportunity to become Sales Representative for Flight Centre Travel Group is definitely worth looking into!
THE OPPORTUNITY:
Successful candidates will be customer-focused, solution-oriented and outside-the-box-thinkers, with an appetite to develop sales skills and travel industry knowledge. Flight Centre Travel Group is looking for a go-getter with a desire to exceed customer's expectations at every opportunity!
You will be responsible for finding new business opportunities by sourcing business leads, developing relationships with key stakeholders and providing value-driven reciprocal business solutions that deliver significant time and cost-savings solutions. The client's exclusive products and services are designed to satisfy small to medium-sized enterprises.
YOUR RESPONSIBILITIES:
Cold-calling, 
lead-sourcing and presenting SMEs with the client's products and services;
Evaluate customers' needs and build long-lasting relationships;Meet sales targets;
Report and provide feedback to management using Salesforce dashboard.
TO JOIN THE TEAM, YOU WILL NEED THE FOLLOWING:
Sales skills and experience in a sales target-driven role (2-3 years);
The ability to identify opportunities and close a sale;
Computer proficiency with the ability to quickly learn new systems;
A desire to take ownership and responsibility of your own business;
Strong communication, negotiation and interpersonal skills;
Self motivated and driven.
PERKS AND BENEFITS:
Competitive base salary + commission;
Laptop, cellphone and parking available;
Great working conditions with amazing opportunities for professional development and career progression;
Health consultations, financial planning advice, and discounted travel!
Opportunity to work overseas (if desired);
Comprehensive training and culture that supports teamwork and collaboration to help you succeed!
A LITTLE ABOUT WORKLAND:
Workland is an online recruitment accelerator that automatically "matches" candidates with the right job opportunities. The objective of the system is to pre-qualify work relationship based on qualifications, fit, corporate culture, personality traits, values and several other criteria in order to ensure the perfect"match" right from the start!
Level of education
undetermined
Work experience (years)
0-2 years
Written languages
undetermined
Spoken languages
Fr : Intermediate
En : Intermediate
Commissions or performance bonus program offered
Other Workland's offers that may interest you