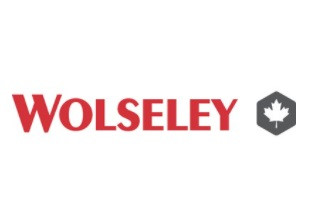 Description
At Wolseley Canada, our leading-edge is the knowledge and insight found in every corner of our organization. Here, you'll build strong relationships and support critical industries that touch the lives of Canadians. Every day, we show up with intention and pride; in ourselves, our associates, and our customers. You'll have a solid foundation to try new things, uncover new possibilities, challenge yourself, and grow your career. Does this sound like somewhere you'd like to be?
Wolseley Canada is the leading wholesale distributor of plumbing, HVAC/R, waterworks and industrial products in the country and working here means, a network of possibilities, a place you are valued and a higher standard.
Join the Pros!
Chez Wolseley Canada, notre avantage concurrentiel réside dans les connaissances et les perspectives que l'on retrouve dans tous les coins de l'organisation. Ici, vous établirez des relations solides et soutiendrez les secteurs essentiels qui touchent la vie des Canadiens. Chaque jour, nous nous présentons avec intention et fierté; à l'égard de nous-mêmes, de nos associés et de nos clients. Vous disposerez d'une base solide pour essayer de nouvelles choses, découvrir de nouvelles possibilités, vous lancer des défis et faire évoluer votre carrière. Est-ce que cela ressemble à un endroit où vous aimeriez travailler?
Wolseley Canada est le premier distributeur en gros de produits de plomberie, de CVAC/R, d'aqueduc et du secteur industriel au pays. Lorsque vous travaillez ici, vous profitez d'un réseau de possibilités à un endroit où vous êtes apprécié et où les normes sont plus élevées.
Rejoignez les pros!
En tant que distributeur numéro un de produits de plomberie, de chauffage, de fournitures industrielles et d'aqueduc, nous savons que des employés talentueux sont essentiels au maintien de notre succès futur.
Wolseley Canada offre un environnement dans lequel les employés peuvent améliorer leurs compétences, talents, expériences et intérêts pour croître professionnellement et développer une carrière enrichissante.
Wolseley Canada offre plusieurs opportunités de carrière stimulantes dans son réseau de succursale et dans ses bureaux régionaux et corporatif au Canada.
Nous visons l'atteinte de résultats, collaborons les uns avec les autres pour déterminer la meilleure approche, nous nous responsabilisons en tout temps et faisons preuve de résilience lorsque confrontés à de nouveaux défis.
Cela vous ressemble-t-il ? Voulez-vous faire une différence et développer votre carrière ? Si c'est le cas, joignez-vous à notre équipe talentueuse et hautement performante.
Relevant du Superviseur des ventes internes - Le représentant(e) aux ventes internes ,cette personne sera responsable de répondre aux clients, traiter la prise des commandes, exécuter les demandes de soumission et répondre aux clients par l'entremise de toute plateforme transactionnelle utilisée par les clients.
Responsabilités principales :
Renseigner les clients et faire la promotion de nos produits en fonction de leurs besoins au

niveau de leurs approvisionnement des matériaux industriels

Procéder avec

les commandes du client

tout en respectant les clauses de leur entente contractuelle;
Préparer

et traiter les demandes de soumissions;

Maintenir de bonnes relations d'affaire avec les

clients et comprendre les besoins et leurs exigences;

Atteindre les cibles et objectifs déterminés par la Direction;

Travailler de concert avec les autres membres de la succursale afin de maintenir un haut niveau de satisfaction de la clientèle;

D'autres tâches connexes au besoin.
Description des compétences:
 2 à 5 années d'expérience pertinente dans un domaine connexe ;

Aisance avec les logiciels informatiques dont la suite Office (Outlook, Excel, etc.);

Connaissances en vente , expérience en vente industrielle

Expérience dans le domaine des valves et automatisation (un atout)
Faire preuve d'initiative, d'autonomie, de dynamisme et d'entregent;
Fortes habiletés en service à la clientèle;

Excellente aptitude a la communication

Souci marqué du détail;
Le bilinguisme (un atout).
SalesForce et AS400 (un atout )
Avantages sociaux :
Trousse complète d'avantages sociaux
Programmes d'assurance vie, d'invalidité et de bien-être
Programmes d'épargne-retraite, y compris un REER et un régime de retraite à cotisations déterminées, avec une contribution de l'employeur pouvant atteindre 5,25 %
Vacances et congés de maladie payés, et jour de congé à votre anniversaire de naissance!
RAE Régime d'actionnariat des employés
Programmes de primes qui comprennent des primes de rendement annuelles et un régime de participation aux bénéfices
Remboursement des frais de scolarité pour les employés
Programme de recommandations par les employés
Programme de rabais pour les employés.

Formation, soutien et un encadrement continu
Read more
---
Work environment




---
Requirements
Level of education
undetermined
Work experience (years)
undetermined
Written languages
undetermined
Spoken languages
undetermined
Internal reference No.
Other Wolseley Canada's offers that may interest you