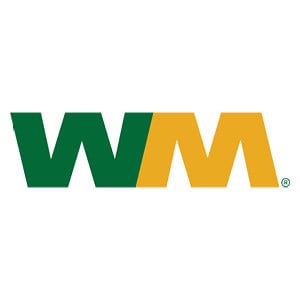 Électromécanicien - Mécanicien industriel - Mécanicien d'engin de chantier / Power Plant Mechanic
Waste Management Canada
Drummondville,QC
Salary

To be discussed

Full time

Published on

March 12th, 2023

As soon as possible
Description
Equal Opportunity Employer
Ready to roll with us?  Click Apply to join the Waste Management team today.
*** $2,000 Sign on Bonus ***

I. Job Summary
Manage the Landfill Gas to Energy Facility to maximize production, while ensuring safe work practices, environmental compliance, timely maintenance, compliance with contracts, and coordination with the landfill management and operations.

II. Essential Duties and Responsibilities
To perform this job successfully, an individual must be able to perform each essential duty satisfactorily. Other minor duties may be assigned. 
Implements WM and WMRE safety policies and practices for all work activities, and ensures these practices are followed by other WM staff, vendors, contractors, and visitors.

Complies with all operational requirements of the air permit, which may include CYCLE task tracking, documentation of compliance with standard operating procedures, performing emissions tests, and adjusting equipment to meet emissions limits. Represents WMRE during third party testing and regulatory inspections.

Coordinates all scheduled plant maintenance, unscheduled down time, compliance, and well-field issues and regularly communicates this with the Market Area Gas Operations Manager (MAGOM) and/or WMRE Operations Manager.

Repairs, maintains, and services all equipment in accordance with the facility Standard Operating Procedures, equipment maintenance manuals, and WMRE policies and training.

Evaluates equipment operational data and determines proper course of action to maximize production and reduce expense without impairing equipment. Reports reoccurring shutdowns or equipment de-rating to WMRE operations managers for analysis, and participates in corrective actions.

Promptly responds to call-outs of plant shutdowns during non-business hours to identify the cause of the shutdown and perform repairs or adjustments to return the plant to operation.. Consults with WMRE operations managers as needed.

Identifies backup staff in coordination with the WMRE regional manager, and assigns call-out schedules to ensure that there is at least one plant manager available 24/7/365 for plant shutdowns and emergencies. For self and backup, adjusts daily or weekly on-site presence at plant during business hours to reflect time spent for call-outs, with consideration that all other daily and monthly duties must be completed on a timely basis.

Procures plant supplies and replacement equipment in an efficient manner by identifying needs in advance, managing vendors, and working within WMRE guidelines.

Maintains the facility spare inventory and provides a written inventory count twice annually.

Complies with power purchase agreements, gas sales agreements, interconnect agreements, or other contracts. Represents WMRE as the first point of contact with the power/gas purchaser with respect to facility operations, and complies with all power/gas scheduling requirements as directed by the purchaser.

Assists the MAGOM, landfill gas technician, and landfill District Manager as a first priority in emergencies and as allowed by workload for routine or repetitive tasks.

Schedules and conducts plant tours as requested to support good community relations. Represent WMRE as the on-site technical expert on production of renewable energy from landfill gas.

Complete special assignments/tasks as required by WMRE Operations Manager, Market Area Gas Operations Manager, or Landfill District Manager.
III. Supervisory Responsibilities
No supervisory responsibilities required.

IV. Qualifications
A. Education and Experience
Education: High School Diploma or G.E.D (accredited).

Experience: 5 years of relevant work experience diagnosing and repairing internal combustion engines and cooling systems (in addition to education requirement).
B. Certificates, Licenses, Registrations or Other Requirements
Must have valid driver's license
C. Other Knowledge, Skills or Abilities Required
Fundamental knowledge of computer data entry and interpretation

Basic knowledge of 120/240/480 3ph volt AC circuits.

Understand concepts of 4160 volt circuits

Must be able to lift a minimum of 100 lbs.

Must be able to travel up to 15% with overnight stays.

Must be able to diagnose and repair DC circuits 12/24 volts.

Must be familiar with basic principles of building maintenance.
V. Work Environment
Listed below are key points regarding environmental demands and work environment of the job. Reasonable accommodations may be made to enable individuals with disabilities to perform the essential functions of the job.

Normal setting for this job is: shop/power plant environment.

Benefits
At Waste Management, each eligible employee receives a competitive total compensation package including Medical, Dental, Vision, Life Insurance and Short Term Disability. As well as a Stock Purchase Plan, Company match on RRSP, and more! Our employees also receive Paid Vacation, Holidays, and Personal Days. Please note that benefits may vary by site.

If this sounds like the opportunity that you have been looking for, please click ''Apply.
Read more
---
Work environment




---
Requirements
Level of education
undetermined
Work experience (years)
undetermined
Written languages
undetermined
Spoken languages
undetermined
Internal reference No.
Other Waste Management Canada's offers that may interest you