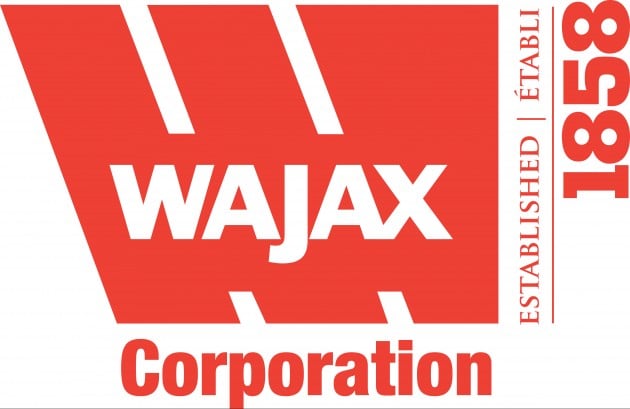 Technicien de route - mécanicien d'équipements lourds / engins de chantier
Wajax Limited
Quebec City,QC
Salary

To be discussed

40 h - Full time

Published on

March 4th, 2023

As soon as possible
Description
L'opportunité
Responsable de fournir un travail de qualité, un service constant et des connaissances techniques aux clients. Effectuer toutes les tâches liées à l'essai, au diagnostic, à la réparation, à l'entretien et à la remise en état de de chariots élévateurs et équipements de manutention sur la route.
Le rôle
Inspecter et diagnostiquer les composants et les équipements pour les besoins d'entretien.
Communiquer avec les propriétaires d'équipement pour avoir l'autorisation de faire l'entretien et les réparations au besoin.
Entretenir et réparer l'équipement en atelier et sur place pour le client.
Remettre en état et réusiner les composants requis pour réparer les équipements, les moteurs et les systèmes hydrauliques.
Établir et maintenir des relations de travail solides avec les clients.
Communiquer les besoins d'entretien de l'équipement tel que requis avec le superviseur ou le directeur de la succursale.
Communiquer le travail accompli et remplir la documentation.
Mettre à jour et maintenir l'historique des services.
Saisir les informations relatives à la garantie.
Remplir les bons de travail.
Participer aux formations sur le service offertes par le fabricant et l'entreprise; la formation peut avoir lieu pendant ou après les heures de travail.
Participer à toutes les formations en santé et sécurité nécessaires.
Respecter le programme et les pratiques de santé et de sécurité.
Effectuer les tâches quotidiennes d'une manière adéquate pour garder le milieu de travail sécuritaire.
Travailler avec le service de soutien en ligne des fabricants.
Effectuer des tâches d'entretien des locaux.
Maintenir l'image professionnelle de l'entreprise à tout moment.
Répondre aux exigences de l'évaluation du danger sur le terrain et de l'analyse du risque professionnel.
Tester, évaluer, mesurer et vérifier le fonctionnement des composants électriques, incluant les composants sous tension et les champs électriques lorsque requis; effectuer des essais de prise de charge du bâtiment pour confirmer le bon fonctionnement des commutateurs, des disjoncteurs et des groupes électrogènes.
Le candidat
Éducation : Certification de métier et/ou actuellement inscrit à un programme d'apprentissage provincial connexe.
Expérience professionnelle : 2 à 3 années
Connaissances : Bonnes compétences en communication écrite et orale; capacité éprouvée à travailler avec des clients; service à la clientèle exceptionnel; aptitude en mécanique démontrée; capacité d'analyse et de résolution de problèmes.
L'entreprise

Depuis 1858, Wajax continue d'innover afin de desservir les plus grandes industries canadiennes en tant que l'un des principaux fournisseurs de solutions et de produits industriels au pays, et ce, d'un océan à l'autre. Wajax exerce ses activités dans un vaste éventail d'industries et de secteurs essentiels de l'économie canadienne, y compris l'énergie et les énergies renouvelables, les aliments et les boissons, la construction, la transformation, le commerce, le transport, la foresterie, l'exploitation minière, le traitement des métaux et les sables bitumineux, pour n'en citer que quelques-uns.
Les membres de notre équipe sont passionnés et ils travaillent ensemble afin de faire une différence et de promouvoir l'avancement de l'industrie canadienne. Grâce à l'expérience et l'expertise de ses employés, Wajax est positionnée pour soutenir les industries qui bâtissent nos villes, alimentent nos entreprises ainsi que logent et nourrissent nos communautés.
Chez Wajax, nous offrons une rémunération globale qui comprend un salaire compétitif, des avantages sociaux complets, de la formation, des opportunités de développement ainsi qu'un programme d'avantages supplémentaires unique.
Voici quelques-uns des avantages :
Des avantages compétitifs en soins de santé et de soins dentaires, sans période d'attente d'admissibilité (primes payées à
Des avantages compétitifs en soins de santé et de soins dentaires, sans période d'attente d'admissibilité (primes payées à 100 % par l'employeur), plus un compte de dépenses de santé.
L'apprentissage en ligne dirigé par Wajax et de la formation sur les produits par le biais des meilleurs fabricants de l'industrie comme Hitachi, 3M, and Detroit Diesel.
Des remises exclusives auprès de divers fabricants et prestataires de services tels que Ford, GM, Chrysler, Dell, TELUS, un programme collectif d'hypothèque, d'assurance habitation et automobile, une assurance pour animaux de compagnie, des chaussures et des vêtements de travail, un abonnement à un centre de conditionnement physique, perkopolis, etc.
Programme de reconnaissance dans le cadre duquel des points sont accumulés pour obtenir de la marchandise ou des chèques-cadeaux, ainsi que des récompenses en espèces.
Modalités de travail flexibles.

Programme de santé et bien-être prime
En travaillant au sein de Wajax, vous ferez partie d'une équipe diversifiée, inclusive et orientée vers l'innovation et la collaboration. Nous nous engageons à promouvoir l'embauche d'une équipe représentative des diverses communautés où nous exerçons nos activités, et ce, partout au Canada.

Wajax est un employeur qui favorise l'égalité des chances, ainsi, lorsque nous vous contacterons pour une entrevue, nous vous invitons à nous aviser de tout besoin d'accommodement du milieu de travail.
Conditionnellement à leur embauche, les candidats retenus feront l'objet d'un processus de présélection.

\\ Ensemble, nous en faisons plus.
Le masculin est utilisé pour alléger le texte, et ce, sans préjudice pour la forme féminine.
#WJX
Read more
---
Work environment



---
Requirements
Level of education
undetermined
Work experience (years)
undetermined
Written languages
undetermined
Spoken languages
undetermined
Internal reference No.
Other Wajax Limited's offers that may interest you