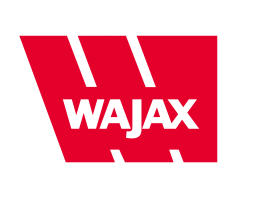 Représentant des Ventes Techniques - Manutention
Wajax Limited
Chambly,QC
Salary

To be discussed

40 h - Full time

Published on

May 30th, 2023

As soon as possible
Description
L'opportunité
Responsable d'accroître les recettes provenant des portefeuilles de comptes des industries clés et augmenter l'acquisition de nouveaux comptes majeurs (60 k$ à 500 k$). Diriger la stratégie et le plan relatifs aux ventes, y compris les comptes cibles des clients, la prospection, le suivi des clients éventuels et le maintien de bonnes relations avec les clients existants. Maintenir et accroître les relations avec les comptes principaux en identifiant les opportunités de façon proactive et en présentant des solutions novatrices.
Le rôle
Toujours rechercher de nouveaux clients; effectuer des appels commerciaux, y compris de la sollicitation au hasard ainsi que le suivi des clients éventuels et recommandés afin de présenter des solutions de produits et d'augmenter les ventes sur le territoire assigné.
Déterminer et renforcer les relations avec les décideurs des comptes existants en élaborant une stratégie continue en matière de relation, en entretenant les partenariats et en établissant Wajax en tant que conseiller réputé.
Examiner et commenter les possibilités de clients cibles tout en assurant l'alignement avec la stratégie globale du compte.
Faire les prévisions, les livraisons et les ajustements aux comptes pour assurer la réussite en vertu des clauses contractuelles.
Travailler en collaboration avec les experts en produits pour identifier les possibilités d'expansion et de ventes croisées dans les comptes existants et en tirer parti.
Effectuer le suivi des bons de commande, des devis et des services demandés avec les clients; entreprendre des activités visant à assurer la vente telles que la collecte d'informations sur les concurrents et l'analyse des produits offerts par ceux-ci, de même que l'application et la détermination des prix afin de répondre aux objections du client.
Élaborer des propositions et des devis fondés sur les besoins des clients, les spécifications et les produits offerts.
Se conformer entièrement au processus de vente IMPACT et aux outils de CRM installés (Salesforce).
Le candidat
Éducation : Baccalauréat ou diplôme d'études collégiales
Expérience professionnelle : Une expérience confirmée d'un minimum de 4 ans au cours de laquelle le candidat a atteint ou dépassé les objectifs de vente et de gestion des comptes
Connaissances : Une expérience de l'industrie à un poste de direction et des connaissances sur les secteurs de l'industrie seraient un atout
Aptitudes : Microsoft Office, y compris Outlook, Excel, Word et PowerPoint
L'entreprise

Depuis 1858, Wajax continue d'innover afin de desservir les plus grandes industries canadiennes en tant que l'un des principaux fournisseurs de solutions et de produits industriels au pays, et ce, d'un océan à l'autre. Wajax exerce ses activités dans un vaste éventail d'industries et de secteurs essentiels de l'économie canadienne, y compris l'énergie et les énergies renouvelables, les aliments et les boissons, la construction, la transformation, le commerce, le transport, la foresterie, l'exploitation minière, le traitement des métaux et les sables bitumineux, pour n'en citer que quelques-uns.
Les membres de notre équipe sont passionnés et ils travaillent ensemble afin de faire une différence et de promouvoir l'avancement de l'industrie canadienne. Grâce à l'expérience et l'expertise de ses employés, Wajax est positionnée pour soutenir les industries qui bâtissent nos villes, alimentent nos entreprises ainsi que logent et nourrissent nos communautés.
Chez Wajax, nous offrons une rémunération globale qui comprend un salaire compétitif, des avantages sociaux complets, de la formation, des opportunités de développement ainsi qu'un programme d'avantages supplémentaires unique.
Voici quelques-uns des avantages :
Des avantages compétitifs en soins de santé et de soins dentaires, sans période d'attente d'admissibilité (primes payées à
Des avantages compétitifs en soins de santé et de soins dentaires, sans période d'attente d'admissibilité (primes payées à 100 % par l'employeur), plus un compte de dépenses de santé.
L'apprentissage en ligne dirigé par Wajax et de la formation sur les produits par le biais des meilleurs fabricants de l'industrie comme Hitachi, 3M, and Detroit Diesel.
Des remises exclusives auprès de divers fabricants et prestataires de services tels que Ford, GM, Chrysler, Dell, TELUS, un programme collectif d'hypothèque, d'assurance habitation et automobile, une assurance pour animaux de compagnie, des chaussures et des vêtements de travail, un abonnement à un centre de conditionnement physique, perkopolis, etc.
Programme de reconnaissance dans le cadre duquel des points sont accumulés pour obtenir de la marchandise ou des chèques-cadeaux, ainsi que des récompenses en espèces.
Modalités de travail flexibles.

Programme de santé et bien-être prime
En travaillant au sein de Wajax, vous ferez partie d'une équipe diversifiée, inclusive et orientée vers l'innovation et la collaboration. Nous nous engageons à promouvoir l'embauche d'une équipe représentative des diverses communautés où nous exerçons nos activités, et ce, partout au Canada.

Wajax est un employeur qui favorise l'égalité des chances, ainsi, lorsque nous vous contacterons pour une entrevue, nous vous invitons à nous aviser de tout besoin d'accommodement du milieu de travail.
Conditionnellement à leur embauche, les candidats retenus feront l'objet d'un processus de présélection.

\\ Ensemble, nous en faisons plus.
Le masculin est utilisé pour alléger le texte, et ce, sans préjudice pour la forme féminine.
Read more
---
Work environment



---
Requirements
Level of education
undetermined
Work experience (years)
undetermined
Written languages
undetermined
Spoken languages
undetermined
Internal reference No.
Other Wajax Limited's offers that may interest you