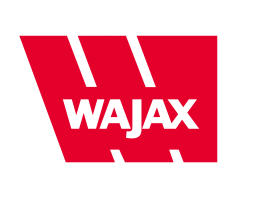 Industrial Mechanic Apprentice
Wajax Limited
Regina,SK
Salary

To be discussed

40 h - Full time

Published on

May 30th, 2023

As soon as possible
Description
The Opportunity
The Industrial Mechanic Apprentice, under the direction of the Shop Supervisor, is primarily responsible for working with other team members to complete customer jobs in a timely fashion.  The Industrial Mechanic Apprentice will draw on a broad, up-to-date knowledge of the industry.  The Industrial Mechanic Apprentice will protect Northpoint's' value by keeping all protected and proprietary information confidential.
The Role
Perform incoming inspections and documentation in line with quality system
Dismantle and assemble various types of rotating equipment
Static and dynamic balancing* (*see training)
Take measurements and record documentation of integral parts
Specific Duties: 
Rewind, assemble and install various types of coils;
Test and observe electrical and mechanical conditions of equipment; Perform static or dynamic balancing of armatures or rotors;
Perform on-site servicing and repair; Troubleshoot and repair electric motors, transformers, switchgear, generators and other electro-mechanical equipment; Replace or recondition shafts, bearings, commutators and other components;
Perform some machining to recondition or modify shafts, commutators or other parts; Test and repair or replace faulty wiring or components in electrical switchgear; Test repaired motors, transformers, switchgear or other electrical apparatus to ensure proper performance.
Major Work Area Testing; Service; Repair; Maintenance
The Candidate
Electric Motor Dismantle/assembly experience would be an asset
 Pump and gear box service experience beneficial
Dynamic balancing of rotating assemblies would be an asset
Proficient in troubleshooting and estimating
Vibration Analysis experience would be an asset
Laser Alignment experience would be an asset
Be willing to provide field service including laser alignment
Possess time management aptitude
Be accountable & dependable
Be willing to research and provide cause of failure analysis
Must possess strong attention to detail
Excellent written and oral communication skills
Display a high regard for Safety and Quality Assurance
The Company
Since 1858, Wajax has been a leading industrial products and solutions provider continually innovating to serve Canadian industry coast-to-coast. We work in an extensive range of industries and core sectors of the Canadian economy including energy and renewables, food and beverage, construction, industrial/commercial, transportation, forestry, mining, metal processing, and oil and gas - to name a few. Everything we do is powered by people passionate about making a difference and who are dedicated to driving Canadian industry forward. People who provide the experience and expertise that support the industries that build our cities, power our businesses, put a roof over our heads and food on our tables.
Wajax offers a total compensation package that includes competitive pay, comprehensive benefits, learning and development, as well as some unique additional "perks."
Highlights include:
Competitive health and dental benefits with no waiting period for eligibility (100% employer paid premiums), plus health spending account.
Wajax led e-learning, and product training through industry leading manufacturers.
Exclusive discounts with a variety of manufacturers and service providers such as Ford, GM, Chrysler, Dell, TELUS, a group mortgage, home & auto insurance program, pet insurance, footwear & workwear, fitness membership, perkopolis, and more.
Recognition program where points are earned for merchandise or gift certificates, plus cash awards.
Flexible work arrangements.

Award-Winning Health and Wellness Program.
By working with Wajax, you become part of an inclusive and diverse team that is dedicated to innovation and teamwork. We are committed to employing a workforce that is representative of the diverse communities across Canada in which we do business. As an equal opportunity employer, please inform us if any accommodation is required if contacted for an interview.
As a condition of employment, final candidates will be subject to pre-screening.
\\ Together we get more done.
Read more
---
Work environment



---
Requirements
Level of education
undetermined
Work experience (years)
undetermined
Written languages
undetermined
Spoken languages
undetermined
Internal reference No.
Other Wajax Limited's offers that may interest you