>
>
>
>

Coordonateur aux ventes - Systèmes de puissance
This recruiter is online.
This is your chance to shine!
Apply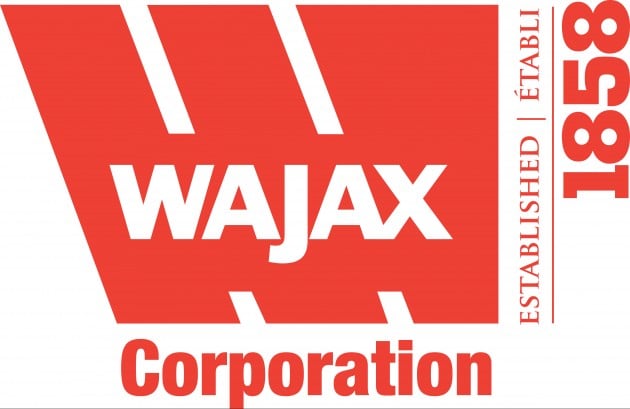 Coordonateur aux ventes - Systèmes de puissance
Internal reference No. e48bb77226e94ef7a6...

Starting date : As soon as possible
Number of positions available : 1
Salary : To be discussed
Work schedule :

Full time

Job status :

-

Work shift :

-
L'opportunité
Le secteur d'activités des systèmes de puissance, est la recherche d'un coordonnateur aux ventes pour se joindre à l'équipe et supporter la réalisation des projets de ventes pour l'Est du Canada. Ces projets sont notamment la fourniture de moteurs et de transmissions pour divers clients issus des marchés suivants : marin, minier, forestier, construction et industriel.
Le candidat choisi aura principalement la responsabilité de coordonner les intrants aux projets et assurer la gestion des commandes, la logistique et les inventaires requis pour livraison des projets.
Le Rôle
Les principales tâches du poste sont constituées de :
Gestion des commandes auprès des manufacturiers majeurs
Planification des requis qualité et des inspections du matériel 
Achat des différentes fournitures, planification et négociations.
Coordonner les montages requis
Coordonner la livraison des projets
Vérification et gestion des niveaux de stock
Commande de stock de moteurs et autres composantes
Suivi de tous les aspects des projets: qualité, livraison, prix et profitabilité
Le Candidat(e)
DEC (ou DEP) dans un domaine connexe aux équipements/machinerie industriels
Minimum de 2 ans d'expérience pertinente

Dynamique, organisé, planifié et autonome

Expérience pertinente de projets électromécaniques d'envergures similaire

Compétences au niveau des achats et de la logistique

Excellentes compétences avec Excel, mise en forme et analyse de données relatives aux achats et aux projets.

Habile à travailler en équipe aptitudes en gestion de projets,

Leadership,

Excellente communication et écoute des besoins du client: interne ou externe

Sens de l'initiative,

Sens aigu du service à la clientèle et disponible

Bilingue
L'entreprise
Depuis 1858, Wajax est au service des plus grandes industries Canadiennes en tant que l'un des principaux fournisseurs d'équipement mobile, de systèmes de puissance ainsi que de produits et services industriels au pays. Wajax exerce ses activités dans les domaines de l'exploitation minière, des sables bitumineux, du pétrole et du gaz, de la construction, de la foresterie, du transport, et du traitement des métaux ainsi que les secteurs industriel et commercial, pour n'en citer quelques-uns.
Wajax offre un régime de rémunération globale qui comprend un salaire concurrentiel, des avantages sociaux complets, de l'apprentissage et du développement, ainsi que certains avantages supplémentaires uniques. Les points forts incluent:
Prestations médicales et dentaires payées à 100 % par l'employeur sans aucune période d'attente concernant l'admissibilité
L'apprentissage en ligne dirigé par Wajax et de la formation sur les produits par le biais des meilleurs fabricants de l'industrie comme Hitachi, 3M, and Detroit Diesel
Réductions auprès des trois plus grands constructeurs automobiles, équivalent à la tarification de leurs employés
Wajax s'engage à employer une main-d'œuvre qui est représentative des diverses communautés canadiennes au sein desquelles nous exerçons nos activités. Comme Wajax est un employeur qui croit à l'égalité professionnelle, veuillez nous informer si certaines adaptations vous sont nécessaires dans le cas où nous vous contacterions pour une entrevue.
En tant que condition d'embauche, les candidats finaux seront soumis à des contrôles de présélection.
\\ Ensemble, nous en faisons plus.
Level of education
undetermined
Work experience (years)
undetermined
Written languages
undetermined
Spoken languages
undetermined
Other Wajax Limited's offers that may interest you