>
>
>
>

Service Manager | Case Construction
This recruiter is online.
This is your chance to shine!
Apply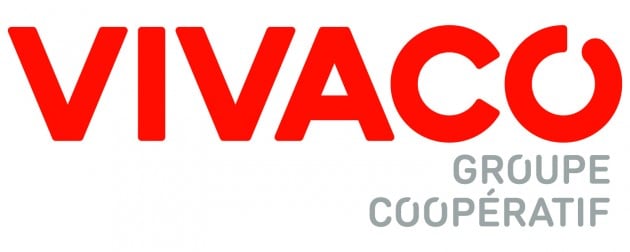 Service Manager | Case Construction
Starting date : As soon as possible
Number of positions available : 1
Salary : To be discussed
Work schedule :

40 h

-

Full time

Job status :

Permanent

Work shift :

Day
Member of the Terapro Group, J.R.Brisson Equipment Ltd. specializes in construction equipment and is a renowned leader in this sector. The company is known for its excellent service and expertise in excavation and snow removal equipment, thanks to its CASE construction product line. Our teams serve the Ontario and Eastern Quebec regions. J.R. Brisson bases its reputation for excellence on world class, quality equipment and unbeatable, personalized service. Currently in a period of strong growth, we are seeking the services of the following:
THE CHALLENGES WE OFFER
We are looking for a Service Manager for our Vars location. Reporting to the General Manager, the main tasks are as follows:
Lead staff by example with a positive attitude and safe working practices;
Ensure that all employees consistently adhere to the established client safety rules;
Establish customer satisfaction by following up after the completion of repairs, and maintain amicable relationships with other departments in order to optimize the services offered;
Keep clients informed of their repair needs, as well as preventative maintenance procedures, including the preparation of cost estimates for these requirements.
Make recommendations to customers regarding the necessary preventive maintenance requirements;
Plan and put in place, effective routine methods of procedures necessary to properly adhere to the client's criteria;
Monitor and manage daily, the productivity and efficiency of the technicians;
Ensure that the proper tools are easily accessible and available to the technicians for theoptimal completion of their work;
Respect and abide by the revenue budgets, margins, and expenses related to the service department's sector of activity;
Responsible for achieving the recovery objectives of warranty claims related to the service department, in collaboration with the warranty department;
Responsible for the development of the technician's working skills, by arranging for their continuous training, coaching, and any other work performance enhancing mechanisms.
Level of education
Professional
Work experience (years)
3-5 years
Written languages
Fr : Intermediate
En : Intermediate
Spoken languages
Fr : Intermediate
En : Intermediate
Have a College Studies Diploma or a Vocational Studies Diploma, and / or 3 to 5 years of experience in the field of customer service or heavy machinery.   Any related experience or training will be considered;
Excellent problem-solving skills (technical, interpersonal, etc.);
Spirit of leadership, autonomy, availability, and team spirit;
Ability to work under pressure;
Good knowledge of budget analysis and reengineering of business processes;
Good knowledge of the construction equipment market or mechanical experience will be an asset;
Knowledge of computer systems such as Keystone and a good command of the Microsoft Office suite (Word, Excel);
Bilingualism (English and French), good written and verbal communication
Company discounts
Rabais sur les matériaux de construction et produits de quincaillerie BMR
Escompte sur l'essence Sonic
Possibilité de profiter du tarif préférentiel sur votre contrat de cellulaire personnel
Prix concurentiel sur les produits Olymel et Flamingo (Marché des employés)
Rabais sur les assurances auto / habitation avec Cooperators
Politique incitative au référencement de nouveaux employés
Company discounts
Rabais sur les matériaux de construction et produits de quincaillerie BMR
Escompte sur l'essence Sonic
Possibilité de profiter du tarif préférentiel sur votre contrat de cellulaire personnel
Prix concurentiel sur les produits Olymel et Flamingo (Marché des employés)
Rabais sur les assurances auto / habitation avec Cooperators
Politique incitative au référencement de nouveaux employés
Insurance
Programme complet d'assurance
Les protections de bases sont payées à 50% par l'entreprise
Insurance
Programme complet d'assurance
Les protections de bases sont payées à 50% par l'entreprise
Pension plan
Visual Aids to support production
Pension plan
Visual Aids to support production
Reimbursement of training and development activities
Politique de remboursement des frais de scolarité et des frais reliés
Reimbursement of training and development activities
Politique de remboursement des frais de scolarité et des frais reliés
Other Vivaco groupe coopératif's offers that may interest you