>
>
>
>
>

URGENT - Chef d'équipe au centre d'appels
This recruiter is online.
This is your chance to shine!
Apply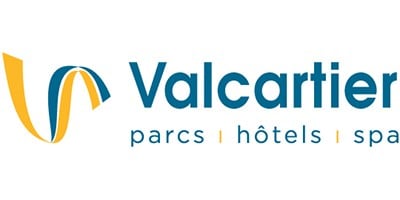 URGENT - Chef d'équipe au centre d'appels
Starting date

:

As soon as possible
Number of positions available : 1
Salary

:

To be discussed
Work schedule

:

40.00 h

-

Full time

Job status

:

Permanent

Work shift

:

Day , Evening , Weekend
DESCRIPTION DU POSTE
Sous l'autorité du superviseur, le titulaire de l'emploi a la responsabilité de superviser et coordonner les membres d'une équipe de travail en plus d'effectuer, lorsque requis, les tâches opérationnelles reliées à son département. Plus précisément, il supervise les méthodes de travail, il assigne les tâches, il transmet les directives et les instructions aux employés. À l'occasion, le titulaire de l'emploi peut remplacer le supérieur pour une courte durée. Le titulaire de l'emploi participe activement à la mission du Village Vacances Valcartier étant d'offrir une expérience magique dans une atmosphère chaleureuse, propre et sécuritaire tout en assurant à la clientèle un service hors pair.

PRINCIPALES RESPONSABILITÉS
Superviser et coordonner les employés
Planifier et coordonner le travail des employés en s'assurant de l'efficacité et de la qualité du travail;
Participer à la supervision et à la formation du personnel;
S'assurer que les politiques, les normes et les procédures sont respectées;
Compléter les différents registres et les rapports selon les standards et directives;
Diriger les rotations des postes de travail;
Recevoir les plaintes et commentaires de la clientèle;
Gérer les imprévus (manque de personnel, bris du matériel et/ou des installations);
Vérifier et valider les heures travaillées par les employés;
Remplacer les dîners, les pauses, les congés et les absences, au besoin.

Effectuer les tâches opérationnelles
Répondre aux demandes téléphoniques de la clientèle;
Gérer la boîte courriel du service à la clientèle : demande d'informations, réservations, modifications et annulations;
Veiller à perfectionner ses connaissances sur les produits et les services offerts en se tenant au fait des nouvelles informations et changements;
Assurer un suivi adéquat auprès de la clientèle (par exemple, les réservations individuelles);
Vérifier les fermetures de lot du personnel du centre d'appels;
Établir des statistiques sur les appels entrants et sortants;
Effectuer les réservations FIT;
Effectuer les réservations pour les fêtes d'enfants;
Gérer les demandes de changement sur les billets achetés en ligne (changement de date, changement d'heure)
Exécuter toutes autres tâches connexes demandées par son superviseur.

COMPÉTENCES ET QUALIFICATION
Diplôme d'études collégial en tourisme, vente ou toute autre expérience pertinente
Plus de 3 ans jusqu'à 5 ans d'expérience en vente ou expérience pertinente
Plus de 1 an jusqu'à 3 ans d'expérience en service à la clientèle
Plus de 1 an jusqu'à 3 ans d'expérience en gestion du personnel (un atout)
Maîtrise des langues françaises et anglaises
PROFIL RECHERCHÉ
Démontrer du leadership et être organisé
Avoir une bonne capacité à gérer le stress
Bonne capacité dans la résolution de problème
Être une personne autonome, polyvalente, proactive et dynamique
Avoir un esprit d'équipe et de collaboration
EXIGENCES DIVERSES
Capacité à travailler en position assise (constant)
Capacité à communiquer verbalement de façon professionnelle (constant)
Capacité à coordonner les mouvements de ses membres supérieurs (constant)
Capacité à soulever un poids jusqu'à 5 kg et plus (occasionnel)
Level of education
undetermined
Work experience (years)
3-5 years
Written languages
Fr : Intermediate
En : Intermediate
Spoken languages
Fr : Advanced
En : Advanced
Equal Opportunity Employer
This employer is an equal opportunity employer committed to diversity and inclusion. We are pleased to consider all qualified applicants for employment without regard to race, color, religion, sex, sexual orientation, gender identity, national origin, age, disability, protected veterans status, Aboriginal/Native American status or any other legally-protected factors. Disability-related accommodations are available on request for candidates taking part in all aspects of the selection process.
Other Village Vacances Valcartier's offers that may interest you