>
>
>
>
>

Superviseur aux opérations extérieures
This recruiter is online.
This is your chance to shine!
Apply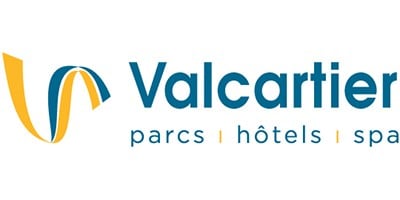 Superviseur aux opérations extérieures
Starting date

:

As soon as possible
Number of positions available : 1
Salary

:

To be discussed
Work schedule

:

Full time

Job status

:

Contract

Work shift

:

Day
DESCRIPTION DU POSTE
Sous l'autorité de son directeur, le titulaire de l'emploi supervise et coordonne les ressources humaines, matérielles et financières des opérations extérieures en vue d'assurer la rentabilité et la qualité des services offerts. Le titulaire de l'emploi participe activement à la mission du Village Vacances Valcartier étant d'offrir une expérience magique dans une atmosphère chaleureuse, propre et sécuritaire tout en assurant à la clientèle un service hors pair.
PRINCIPALES RESPONSABILITÉS
RESSOURCES HUMAINES
Effectuer l'embauche, la formation, les horaires, l'approbation des heures, l'évaluation de rendement, etc.;
Planifier et superviser le travail de son équipe en s'assurant de l'efficacité et de la qualité du travail afin d'offrir un excellent service à la clientèle;
Effectuer l'analyse des besoins de main‑d'œuvre pour chaque saison;
S'assurer d'avoir les effectifs nécessaires quotidiennement en fonction de la température, de l'achalandage et des périodes de l'année;
Élaborer et mettre en place des procédures et s'assurer de leur respect;
Créer et maintenir un bon climat de travail;
Compléter les différents registres et les rapports selon les standards et directives;
Recevoir les plaintes et commentaires de la clientèle;
Gérer les imprévus (manque de personnel, bris du matériel et/ou des installations, etc.);
Remplacer les dîners, les pauses, les congés et les absences, au besoin.
RESSOURCES MATÉRIELLES, FINANCIÈRES ET OPÉRATIONNELLES
Assurer la gestion des budgets et des équipements en s'impliquant dans les plans d'action qui en découlent pour maintenir et optimiser la performance du département;
Participer aux réunions de coordination;
Planifier les opérations (plans de travail pour l'ouverture et la fermeture des installations pour l'été et l'hiver);
Participer activement aux opérations sur le terrain;
S'assurer que les règles de santé et sécurité sont comprises et respectées;
S'assurer que l'utilisation des équipements est faite de façon conforme et sécuritaire.
Exécuter toutes autres tâches connexes demandées par son directeur.


COMPÉTENCES ET QUALIFICATION
Diplôme d'études collégiales
Avoir de l'expérience en paysagement sera considéré comme un atout important
Plus de 1 an jusqu'à 3 mois d'expérience en gestion du personnel
Plus de 1 an jusqu'à 3 ans d'expérience en service à la clientèle
Connaissance d'usage de la langue française et anglaise
Connaissance de la suite Office
PROFIL RECHERCHÉ
Démontrer du leadership positif et un très bon sens de l'organisation
Avoir une bonne capacité à gérer le stress
Bonne capacité dans la résolution de problème
Avoir de bonnes habiletés manuelles et être débrouillard
Être une personne autonome, polyvalente, proactive et dynamique
Avoir un esprit d'équipe et de collaboration
EXIGENCES DIVERSES
Capacité à travailler principalement en position debout (constant)
Capacité à communiquer verbalement (constant)
Capacité à soulever un poids jusqu'à 20 kg et plus (occasionnel)
Level of education
undetermined
Work experience (years)
0-2 years
Written languages
Fr : Intermediate
En : Beginner
Spoken languages
Fr : Advanced
En : Intermediate
Other Village Vacances Valcartier's offers that may interest you