>
>
>
>
>

Superviseur à l'entretien ménager
This recruiter is online.
This is your chance to shine!
Apply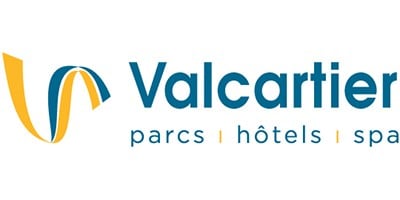 Superviseur à l'entretien ménager
Starting date : As soon as possible
Number of positions available : 1
Salary : To be discussed
Work schedule :

40.00 h

-

Full time

Job status :

Permanent

Work shift :

Day , Evening , Night , Weekend
DESCRIPTION DU POSTE
Sous l'autorité du directeur du département, le titulaire du poste doit assurer la gestion de l'équipe. Il doit également participer activement aux opérations courantes. Il doit remplir adéquatement toutes les fonctions et les responsabilités qui lui sont attribuées par son supérieur. Il participe activement à la mission du VVV qui est d'offrir une expérience magique dans une atmosphère chaleureuse, propre et sécuritaire tout en assurant à la clientèle un service hors pair.
HORAIRE
L'horaire est de 22h à 6h du lundi au vendredi et un soir de fin de semaine samedi ou dimanche. Pour un total de 40h par semaine.
PRINCIPALES RESPONSABILITÉS
Nettoyer les halls, les corridors, les bureaux du pavillon principal, du parc aquatique et de l'hôtel
Effectuer les commandes de matériel';
Balayer, essuyer, laver, cirer;
Passer l'aspirateur sur les tapis
Travailler avec des récureuses à planchers
Décaper et cirer les planchers
Nettoyer, désinfecter et astiquer les salles de bain et leurs accessoires;
Laver les fenêtres, les murs et les plafonds;
Superviser et coordonner le travail des préposé(e)s à l'entretien ménager (environ 25 personnes);
Inspecter les lieux pour assurer le respect des normes de propreté et de sécurité en vigueur;
Recommander au directeur les dispositions afin d'obtenir les services additionnels qui s'imposent tels que les travaux de peinture, de réparation, de rénovation ou de remplacement d'articles d'ameublement ou de matériel;
Former les préposé(e)s à l'entretien ménager;
Établir les horaires de travail et coordonner les activités avec celles des autres services;
EXIGENCES ET QUALITÉS REQUISES
Expérience de 1 an dans un poste similaire
Bonne conditions physique et capacité à travailler de nuit
Démontrer du leadership et être organisé;
Avoir une bonne capacité à gérer le stress;
Bonne capacité dans la résolution de problème;
Level of education
undetermined
Work experience (years)
undetermined
Written languages
Fr : Intermediate
En : Intermediate
Spoken languages
Fr : Intermediate
En : Intermediate
Equal Opportunity Employer
This employer is an equal opportunity employer committed to diversity and inclusion. We are pleased to consider all qualified applicants for employment without regard to race, color, religion, sex, sexual orientation, gender identity, national origin, age, disability, protected veterans status, Aboriginal/Native American status or any other legally-protected factors. Disability-related accommodations are available on request for candidates taking part in all aspects of the selection process.
Other Village Vacances Valcartier's offers that may interest you