>
>
>
>

Préposé aux opérations techniques extérieures
This recruiter is online.
This is your chance to shine!
Apply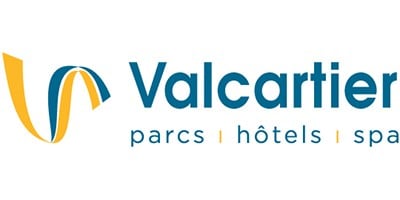 Préposé aux opérations techniques extérieures
Starting date : As soon as possible
Number of positions available : 1
Salary : To be discussed
Work schedule :

Full time

Job status :

Seasonal

Work shift :

Day , Evening
DESCRIPTION DU POSTE
Sous l'autorité du superviseur, le titulaire du poste doit effectuer l'inspection quotidienne des installations technique du département et en assurer une maintenance préventive, lorsque nécessaire. Le titulaire de l'emploi participe activement à la mission du Village Vacances Valcartier étant d'offrir une expérience magique dans une atmosphère chaleureuse, propre et sécuritaire tout en assurant à la clientèle un service hors pair.
PRINCIPALES RESPONSABILITÉS
Effectuer l'inspection quotidienne des différentes composantes de chacune des installations;
Procéder au démarrage des installations;
Effectuer des travaux de maintenance préventive de premier niveau;
Effectuer le remplacement de pièces sur des machines et du matériel de base;
Compléter les différents registres et les rapports requis selon les standards et directives établis;
Effectuer rapidement les réparations d'urgence simple pour assurer la continuité des opérations;
Effectuer le montage et le démontage des installations, selon les saisons;
Maintenir un niveau de propreté et d'organisation adéquat des aires de travail et respecter toutes les procédures en matière de santé et sécurité;
Exécuter toutes autres tâches connexes demandées par son supérieur.
COMPÉTENCES ET QUALIFICATION
Plus de 6 mois jusqu'à 1 an d'expérience dans un poste similaire (ex. : homme à tout faire)
Connaissance d'usage de la langue française
PROFIL RECHERCHÉ
Faire preuve d'autonomie, d'organisation, de polyvalence, de proactivité et de dynamisme
Capacité à travailler en équipe
Posséder une bonne capacité de résolution de problème
Posséder une bonne endurance physique

EXIGENCES DIVERSES
Capacité à travailler en position debout ou en marche (constant)
Capacité à travailler dans des positions inconfortables (ex. : se pencher, s'accroupir, etc.) (constant)
Capacité à coordonner les mouvements de ses membres supérieurs et inférieurs (constant)
Capacité à distinguer les couleurs et les formes (fréquent)
Capacité à travailler à des températures élevées et basses (fréquent)
Capacité à soulever et porter des charges jusqu'à 20 kg et plus (fréquent)

AVANTAGES OFFERTS
Navette GRATUITE pour les employés
Passe de saison pour l'employé : Parc extérieur et Calypso
Billets pour des invités : 2 billets par employé saisonnier (Parc extérieur et Calypso)
Rabais sur l'essence: 5 % pour l'employé au Dépanneur du Village
Billets pour le Bora parc : selon les heures travaillées durant la saison
Rabais à la restauration et boutiques : 25 %
Rabais à l'hôtel : Pouvant aller jusqu'à 50 % selon l'achalandage
Rabais Aroma Spa : 10 $ pour l'employé et 10 $ pour 1 invité, du lundi au jeudi
Formation donnée sur place, aucune expérience requise!
Level of education
undetermined
Work experience (years)
undetermined
Written languages
Fr : Beginner
En : Beginner
Spoken languages
Fr : Intermediate
En : Beginner
Other Village Vacances Valcartier's offers that may interest you