>
>
>
>
>

Préposé à la restauration rapide
This recruiter is online.
This is your chance to shine!
Apply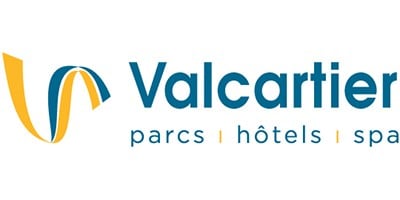 Préposé à la restauration rapide
Starting date

:

As soon as possible
Number of positions available : 70
Salary

:

To be discussed
Work schedule

:

10 to 40 h

-

Full time , Part time

Job status

:

Seasonal

Work shift

:

Day , Evening , Weekend
Le Village Vacances Valcartier recrute actuellement pour la saison estivale débutant le 7 juin 2019.
DESCRIPTION DU POSTE
Sous l'autorité du superviseur, le titulaire de l'emploi s'occupe de préparer et de servir les mets et les boissons aux client en assurant un service rapide et efficace en vue de satisfaire la clientèle. Le titulaire de l'emploi participe activement à la mission du Village Vacances Valcartier étant d'offrir une expérience magique dans une atmosphère chaleureuse, propre et sécuritaire tout en assurant à la clientèle un service hors pair.
PRINCIPALES RESPONSABILITÉS
Caisse
Accueillir les clients et leur offrir un excellent service;
Faire les ouvertures et fermetures;
Percevoir les paiements en argent et par cartes;
Effectuer les rapports de ventes après chaque quart;
Transmettre la commande à la cuisine;
Effectuer les remplissages (réfrigérateurs, tables à condiments, etc.);
Cuisine
Préparer et faire cuire les aliments;
Effectuer la mise en place des aliments;
Surveiller la cuisson et la manipulation des aliments;
S'assurer d'effectuer la rotation des aliments de manière adéquate;
Monter les plats selon les directives;
Veiller au respect des règles d'hygiène et de salubrité;
Effectuer la maintenance des équipements, selon les normes de l'entreprise;
Remplissage
S'assurer d'un approvisionnement constant des aliments aux différents points de service;
S'ASSURER QUOTIDIENNEMENT DE LA RÉALISATION DE LA FICHE DE MÉNAGE POUR CHAQUE POSTE DE TRAVAIL;
MAINTENIR UN NIVEAU DE PROPRETÉ ET D'ORGANISATION ADÉQUAT DES AIRES DE TRAVAIL ET RESPECTER TOUTES LES PROCÉDURES EN MATIÈRE DE SANTÉ, DE SÉCURITÉ ET DE SALUBRITÉ.
EXÉCUTER TOUTES AUTRES TÂCHES CONNEXES DEMANDÉES PAR SON SUPERVISEUR.
QUALIFICATION ET EXIGENCES
Diplôme d'études secondaires ou moins
Moins de 6 mois d'expérience en service à la clientèle
Connaissance d'usage de la langue anglaise et française
PROFIL RECHERCHÉ
Être à l'aise à travailler en équipe et offrir un excellent service à la clientèle
Être une personne autonome, organisée, polyvalente, proactive et dynamique
Avoir un esprit d'équipe et de collaboration
Avoir une bonne gestion du stress
Facilité à communiquer
EXIGENCES DIVERSES
Capacité à travailler en position debout ou en marche (constant)
Capacité à travailler dans des positions inconfortables (ex. : se pencher, s'accroupir, etc.) (constant)
Capacité à travailler à des températures élevées (constant)
Capacité à coordonner les mouvements de ses membres supérieurs et inférieurs (constant)
Capacité à soulever et porter des charges jusqu'à 25 kg (fréquent)
Capacité à travailler à des températures basses (occasionnel)
Work experience (years)
0-2 years
Written languages
Fr : Beginner
En : Beginner
Spoken languages
Fr : Advanced
En : Intermediate
Equal Opportunity Employer
This employer is an equal opportunity employer committed to diversity and inclusion. We are pleased to consider all qualified applicants for employment without regard to race, color, religion, sex, sexual orientation, gender identity, national origin, age, disability, protected veterans status, Aboriginal/Native American status or any other legally-protected factors. Disability-related accommodations are available on request for candidates taking part in all aspects of the selection process.
Other Village Vacances Valcartier's offers that may interest you