>
>
>
>
>

Préposé à l'entretien paysager
This recruiter is online.
This is your chance to shine!
Apply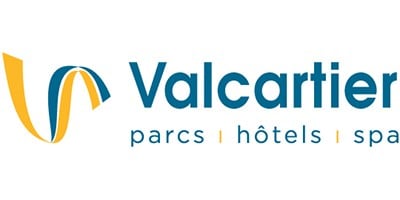 Préposé à l'entretien paysager
Starting date : As soon as possible
Number of positions available : 2
Salary : To be discussed
Work schedule :

Full time

Job status :

Seasonal

Work shift :

Day
DESCRIPTION DU POSTE
Sous l'autorité du superviseur, le titulaire de l'emploi qui réalise l'entretien paysager du site à l'aide d'outils de jardinage manuels ou mécaniques en vue d'entretenir et d'embellir l'environnement paysager. Le titulaire de l'emploi participe activement à la mission du Village Vacances Valcartier étant d'offrir une expérience magique dans une atmosphère chaleureuse, propre et sécuritaire tout en assurant à la clientèle un service hors pair.
PRINCIPALES RESPONSABILITÉS
Effectuer des tâches d'horticulture (faire la plantation, arroser les plantes, etc.);
Enlever les mauvaises herbes;
Assurer l'entretien des fleurs, des plantes et de leur environnement;
Libérer le site et les glissades des branches mortes;
Effectuer d'autres tâches manuelles pour nettoyer et entretenir l'environnement paysager;
Appliquer des pesticides afin de prévenir les maladies et d'éliminer les insectes;
Exécuter toutes autres tâches connexes demandées par son supérieur.
COMPÉTENCES ET QUALIFICATION
Diplôme professionnel en horticulture et jardinerie (un atout)
Connaissance des plantes (un atout)
Connaissance d'usage de la langue française
PROFIL RECHERCHÉ
Faire preuve d'autonomie, d'organisation, de polyvalence, de proactivité et de dynamisme
Capacité à travailler en équipe
Posséder une bonne endurance physique
EXIGENCES DIVERSES
Capacité à travailler en position debout ou en marche (constant)
Capacité à travailler dans des positions inconfortables (ex. : se pencher, s'accroupir, etc.) (constant)
Capacité à travailler à des températures élevées (constant)
Capacité à distinguer les couleurs (fréquent)
Capacité à coordonner les mouvements de ses membres supérieurs et inférieurs (fréquent)
Capacité à soulever et porter des charges jusqu'à 15kg (fréquent)
Level of education
undetermined
Work experience (years)
undetermined
Written languages
Fr : Beginner
En : Beginner
Spoken languages
Fr : Beginner
En : Beginner
Other Village Vacances Valcartier's offers that may interest you