>
>
>
>
>

Délégué commercial - Marché corporatif
This recruiter is online.
This is your chance to shine!
Apply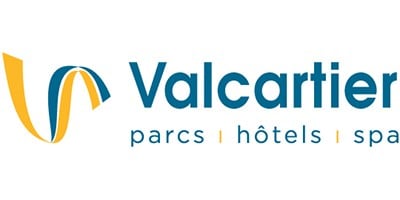 Délégué commercial - Marché corporatif
Starting date : As soon as possible
Number of positions available : 1
Salary : To be discussed
Work schedule :

40.00 h

-

Full time

Job status :

Permanent

Work shift :

Day
DESCRIPTION DU POSTE
Le titulaire du poste conseille la clientèle et vend les produits et services du Village Vacances Valcartier tout en respectant la mission et la vision de l'entreprise. Il est responsable de l'atteinte des objectifs et de l'augmentation les ventes. Il doit également établir des stratégies de développement de son marché et mettre en place un plan d'action. Il doit communiquer les stratégies établies avec les autres départements afin d'assurer une synergie dans l'orientation des actions et ainsi contribuer de manière efficace à l'atteinte des objectifs. Dans le cadre de son travail, celui-ci aura à travailler de concert avec le coordonnateur de ce même marché. Il doit remplir adéquatement toutes les fonctions et les responsabilités qui lui sont attribuées par son supérieur.


PRINCIPALES RESPONSABILITÉS
Développer les marchés qui lui sont désignés.
Effectuer des appels de sollicitations et prendre les appels entrants.
Déterminer les besoins des clients et conclure les ventes.
Proposer des produits complémentaires ou supplémentaires afin d'augmenter le revenu par client.
Travailler en collaboration avec le coordonnateur des ventes et effectuer une partie de la coordination lorsque nécessaire.
Participer aux différentes activités de promotions et salons de son marché.
Faire la visite des salles, des chambres et du site aux clients potentiels.
Préparer les soumissions et rédiger les contrats de réservations en collaboration avec le coordonnateur des ventes. S'assure de l'utilisation optimale de toutes les installations et voit à en maximiser la rentabilité.
Proposer et négocier des tarifs selon les paramètres établis
Atteindre ses objectifs financiers tels qu'établis par la direction des ventes.
Préparer des rapports journaliers, hebdomadaires, mensuels et trimestriels de ventes, d'activités et de productivités.
Collaborer à la mise en place d'un plan stratégique et du plan d'action.
Développer des relations interpersonnelles de manière professionnelle et courtoise.
Se présenter et représenter le Village Vacances Valcartier avec le plus haut niveau d'intégrité, professionnalisme et sincérité.
Maintenir les documents et fichiers de manière organisée, précise et à jour.
Utiliser les outils de suivis des ventes de manière assidue (CRM)
Exécuter toutes autres tâches demandées par son supérieur.
MARCHÉS VISÉS
Entreprises corporatives;
Clubs sociaux;
Groupes militaires et gouvernementaux;
Associations;
Groupes familiaux 20 pax et plus;
Party de Noël

COMPÉTENCES ET QUALIFICATION
Diplôme d'études collégial en tourisme, vente ou toute autre expérience pertinente
Plus de 3 ans jusqu'à 5 ans d'expérience en vente ou expérience pertinente
Excellente connaissance des langues françaises et anglaises
Bonne connaissance en informatique

PROFIL RECHERCHÉ
Faire preuve d'autonomie
Posséder un excellent esprit d'équipe
Posséder un sens du service à la clientèle développé: aptitude à développer des relations d'affaires, être un bon communicateur, comprendre et satisfaire les besoins des clients
Avoir un bon sens de l'organisation et le souci du détail
Avoir des compétences en négociation
Avoir une capacité à travailler sous pression dans un environnement en constante évolution
Bonne gestion du temps et des priorités
Avoir une éthique de travail professionnelle

EXIGENCES DIVERSES
Capacité à travailler en position assise (constant)
Capacité à communiquer verbalement de façon professionnelle (constant)
Capacité à coordonner les mouvements de ses membres supérieurs (constant)
Capacité à soulever un poids jusqu'à 5 kg et plus (occasionnel)
Level of education
College
Work experience (years)
undetermined
Written languages
Fr : Advanced
En : Advanced
Spoken languages
Fr : Advanced
En : Advanced
Other Village Vacances Valcartier's offers that may interest you