>
>
>
>
>

Chef d'équipe - Opérations extérieures
This recruiter is online.
This is your chance to shine!
Apply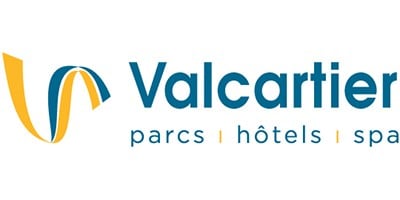 Chef d'équipe - Opérations extérieures
Starting date :2019-06-07
Number of positions available : 1
Salary : To be discussed
Work schedule :

40.00 h

-

Full time

Job status :

Contract , Permanent , Seasonal

Work shift :

Day , Evening , Weekend
Le Village Vacances Valcartier recrute actuellement pour la saison estivale débutant le 7 juin 2019.

DESCRIPTION DU POSTE
Sous l'autorité du superviseur, le titulaire de l'emploi a la responsabilité de superviser et coordonner les membres d'une équipe de travail en plus d'effectuer, lorsque requis, les tâches opérationnelles reliées à son département. Plus précisément, il supervise les méthodes de travail, il assigne les tâches, il transmet les directives et les instructions aux employés. À l'occasion, le titulaire de l'emploi peut remplacer le supérieur pour une courte durée. Le titulaire de l'emploi participe activement à la mission du Village Vacances Valcartier étant d'offrir une expérience magique dans une atmosphère chaleureuse, propre et sécuritaire tout en assurant à la clientèle un service hors pair.


PRINCIPALES RESPONSABILITÉS
Superviser et coordonner les employés
Planifier et coordonner le travail des employés en s'assurant de l'efficacité et de la qualité du travail;
Participer à la supervision et à la formation du personnel;
S'assurer que les politiques, les normes et les procédures sont respectées;
Compléter les différents registres et les rapports selon les standards et directives;
Diriger les rotations des postes de travail;
Recevoir les plaintes et commentaires de la clientèle;
Gérer les imprévus (manque de personnel, bris du matériel et/ou des installations);
Remplacer les dîners, les pauses, les congés et les absences, au besoin.

Effectuer les tâches opérationnelles
Connaître et appliquer les règles de sécurité et s'assurer du respect de celles-ci par les employés;
Accueillir les clients et leur offrir un excellent service;
S'assurer de la propreté, de la sécurité et du bon état du site (nettoyer les tables, salles de bain et vider les poubelles);
Faire des tournées régulières du terrain;
Gérer les stationnements;
Répondre aux demandes des employés;
Enlever et remettre les toiles solaires de la piscine à vague;
Porter les équipements de sécurité, lors de la manipulation de produits dangereux et s'assurer que les employés les portent également.

Exécuter toutes autres tâches connexes demandées par son superviseur.


COMPÉTENCES ET QUALIFICATION
Diplôme d'études secondaires
Plus de 1 an jusqu'à 3 ans d'expérience en service à la clientèle
Plus de 6 mois d'expérience en gestion du personnel (un atout)
Connaissance d'usage de la langue française et anglaise
PROFIL RECHERCHÉ
Démontrer du leadership et être organisé
Avoir une bonne capacité à gérer le stress
Bonne capacité dans la résolution de problème
Être une personne autonome, polyvalente, proactive et dynamique
Avoir un esprit d'équipe et de collaboration

EXIGENCES DIVERSES
Capacité à travailler en position debout ou en marche (constant)
Capacité à des températures élevées (constant)
Capacité à travailler à des températures élevées (fréquent)
Capacité de s'agenouiller, pousser, tirer et soulever (fréquent)
Capacité à coordonner les mouvements de ses membres supérieurs et inférieurs (constant)
Capacité à soulever et porter des charges jusqu'à 5 kg et plus (occasionnel)
AVANTAGES OFFERTS
Navette GRATUITE pour les employés
Passe de saison pour l'employé : Parc extérieur et Calypso
Billets pour des invités : 2 billets par employé saisonnier (Parc extérieur et Calypso)
Rabais sur l'essence: 5 % pour l'employé au Dépanneur du Village
Billets pour le Bora parc : selon les heures travaillées durant la saison
Rabais à la restauration et boutiques : 25 %
Rabais à l'hôtel : Pouvant aller jusqu'à 50 % selon l'achalandage
Rabais Aroma Spa : 10 $ pour l'employé et 10 $ pour 1 invité, du lundi au jeudi
Formation donnée sur place, aucune expérience requise!
Level of education
undetermined
Work experience (years)
undetermined
Written languages
Fr : Intermediate
En : Intermediate
Spoken languages
Fr : Intermediate
En : Intermediate
Other Village Vacances Valcartier's offers that may interest you