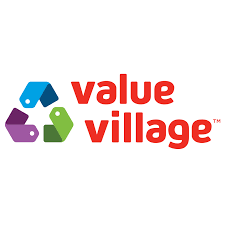 Benefits
Accidental death insurance
Company discounts
Deferred profit sharing plan DPSP
Dental insurance
Employee assistance program
Life insurance
Medical and paramedical expenses coverage
Paid leave
Performance bonuses
Registered retirement savings plan
---
Description
The Drummondville Village des Valeurs store is looking for warehouse supervisor.

A perfect opportunity to find job stability within a productive team and a safe and healthy environment.

We offer benefits such as bonuses based on store performance and group insurance.

Overview of tasks:

Support our team in achieving its objectives by participating in the sorting and evaluation of various recycled merchandise and marketing it in-store.

Maintain the general condition of the store and production room by replacing the merchandise and maintaining a clean and safe work environment.

Provide excellent service to our customers.

Training is offered for different tasks as well as more ambitious opportunities for advancement!
Read more
---
Work environment




---
Requested skills
Connaissances de bases en mathématique   
Capable de prendre des inventaires
Capacité à superviser une équipe et l'amener à l'atteinte de leurs objectifs
Capacité à bien communiquer
Travailler physiquement
---
Requirements
Work experience (years)
0-2 years
Written languages
Fr : Beginner
Spoken languages
Fr : Beginner
Other Village Des Valeurs's offers that may interest you