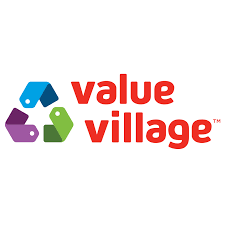 Benefits
Accidental death insurance
Company discounts
Deferred profit sharing plan DPSP
Dental insurance
Employee assistance program
Life insurance
Medical and paramedical expenses coverage
Paid leave
Performance bonuses
Registered retirement savings plan
---
Description
Postes de gestion en magasin maintenant en stock!
Faites partie d'une entreprise stable, rentable et en pleine expansion
La famille Savers de magasins d'occasions (Savers, Value Village, Village des Valeurs, Unique) a été établie il y a plus de 60 ans dans l'un des segments de détail croissant le plus rapidement, et elle continue d'ouvrir de nouveaux magasins. Vous ferez partie d'une équipe qui connaît une croissance positive des ventes à chaque année depuis plus de 20 ans et qui crée un monde meilleur et plus vert.
La culture ici est ouverte, positive et stimulante. Travailler ici signifie un chemin de carrière prometteur. Cela signifie que vous vous sentirez apprécié et stimulé. De plus, vous aurez un impact positif sur les clients, la collectivité et l'environnement.
Lorsque vous travaillez pour nous, vous garantissez votre avenir. Nous favorisons beaucoup les promotions à l'interne, votre cheminement de carrière débute donc lors de votre première journée.
Prime trimestrielle, avantages sociaux complets !
Postulez sur villagedesvaleurs.com
Village des Valeurs est un employeur offrant l'égalité professionnelle
Des accommodements raisonnables sont disponibles sur demande pour les candidats avec invalidité prenant part au processus d'entrevue et de sélection.
Read more
---
Work environment




---
Commissions
Selon le rendement du magasin
---
Equal Opportunity Employer
This employer is an equal opportunity employer committed to diversity and inclusion. We are pleased to consider all qualified applicants for employment without regard to race, color, religion, sex, sexual orientation, gender identity, national origin, age, disability, protected veterans status, Aboriginal/Native American status or any other legally-protected factors. Disability-related accommodations are available on request for candidates taking part in all aspects of the selection process.
---
Requirements
Level of education
undetermined
Work experience (years)
0-2 years
Written languages
Fr : Intermediate
En : Beginner
Spoken languages
Fr : Intermediate
En : Intermediate
Other Village Des Valeurs's offers that may interest you