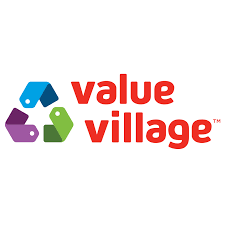 Commis au centre de dons
Village Des Valeurs
Drummondville,QC
Salary

14.25 to 15.50 $ per hour according to experience

20 to 40.00 h - Full time , Part time

Permanent job

Day , Evening , Weekend shift work

Published on

March 5th, 2023

1 position to fill as soon as possible
Benefits
Accidental death insurance
Company discounts
Deferred profit sharing plan DPSP
Dental insurance
Employee assistance program
Life insurance
Medical and paramedical expenses coverage
Paid leave
Registered retirement savings plan
---
Description
Engagement du client : Aider les donateurs en leur offrant un service rapide, amical et courtois. Répondre aux questions du donateurs. Aider les clients qui apportent des dons, incluant le déchargement des dons des véhicules; traiter les articles donnés avec respect; refuser avec tact les produits que nous n'acceptons pas, offrir des informations sur les autres endroits où il est possible d'apporter les dons; communiquer la relation avec l'organisme à but non lucratif de la compagnie, et remercier le donateur au nom de l'organisme à but non lucratif. Inviter les donateurs à « revenir » et encourager leur famille et amis à faire de même
Responsabilité des dons sur place : Il empile les boîtes et les sacs de dons sur place de manière sécuritaire et efficace. À la fin de la journée et dans la journée quand les chariots sont pleins, il compte exactement les dons sur place reçus et étiquette les chariots. Il s'assure que le membre d'équipe de la gestion vérifie toute la marchandise en vrac étiquetée des dons sur place. Il signale tout écart au membre d'équipe de la gestion.
Read more
---
Work environment




---
Commissions
Selon les objectifs de vente
---
Equal Opportunity Employer
This employer is an equal opportunity employer committed to diversity and inclusion. We are pleased to consider all qualified applicants for employment without regard to race, color, religion, sex, sexual orientation, gender identity, national origin, age, disability, protected veterans status, Aboriginal/Native American status or any other legally-protected factors. Disability-related accommodations are available on request for candidates taking part in all aspects of the selection process.
---
Requirements
Level of education
High school
Work experience (years)
0-2 years
Written languages
Fr : Beginner
Spoken languages
Fr : Beginner
Other Village Des Valeurs's offers that may interest you