>
>
>
>

Journalier de production (jour, soir ou fin de semaine)
This recruiter is online.
This is your chance to shine!
Apply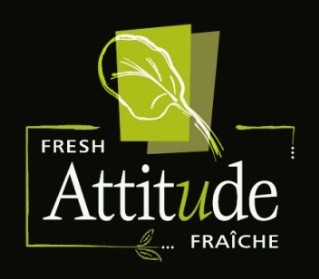 Journalier de production (jour, soir ou fin de semaine)
Internal reference No. SE

Starting date

:

As soon as possible
Number of positions available : 100
Salary

:

13.00 $

per hour
Work schedule

:

40 h

-

Full time , Part time

Job status

:

Casual , Permanent , Student employment

Work shift

:

Day , Evening , Weekend
Notre usine est à la recherche de journaliers pour combler ses besoins liés à sa croissance. Sous la responsabilité du superviseur de production, vous aurez à exécuter les tâches reliées à un poste de travail sur la ligne deproduction, notamment:
Verser la laitue dans les tables de mélanges, la mélanger et l'inspecter et/ou la couper;
Placer les couvercles ou les scellants sur les bols, ou
Préparer les boîtes pour l'emballage, ou
Placer les bols dans les boîtes,
Inspection de la salade, etc.
Rémunération: Salaire horaire à 13,00$ Prime de soir de 0,65$ l'heure.

Horaires de travail:
Jour : du lundi au jeudi de 6h30 à 14h45 et vendredi de 6h30 à 12h45.
Soir : du lundi au jeudi de 14h45 à 24h30.
Fin de semaine: Vendredi de 12h45 à 00h30, samedi et dimanche de 10h30 à 23h30.

Nous vous offrons:
Horaires de travail variés à temps plein ou temps partiel selon vos disponibilités
Rémunération et avantages sociaux compétitifs
Possibilités d'avancement rapide
Équipe jeune et dynamique
Environnement de travail convivial
Gestionnaires acccessibles et respectueux
Transport gratuit offert par l'employeur disponible au métro Longueuil, terminus Panama à Brossard et de Montréal.
Pour de plus amples renseignements,  n'hésitez pas à contacter Valérie Grimard, technicienne en acquisition de talents au 450-454-7712 postes 349.
*** Veuillez faire parvenir votre curriculum vitae à ressourceshumaines@vegpro.com
Pour plus d'informations sur notre entreprise: www.vegpro.com et http://attitudefraiche.com/fr/


Vegpro International souscrit à l'équité en matière d'emploi et à la diversité. Le genre masculin est utilisé dans le but d'alléger le texte.
Nous vous remercions de votre intérêt pour le poste et l'entreprise. Veuillez noter que toutes les demandes sont évaluées.  Toutefois, nous ne communiquerons qu'avec les candidats sélectionnés dans le cadre de cette offre d'emploi.
Vegpro International  Inc.  possède son siège social moderne  à Saint-Patrice de Sherrington ( 147 Saint-Paul) une ville située tout près de St-Rémi de Napierville et jouit d'un cadre de vie enchanteur et paisible.   Avantageusement localisée à environ vingt minutes du pont Champlain ou du pont Mercier et à proximité du carrefour des autoroutes 15 sud, de la 10 et de la 30.
Work experience (years)
0-2 years
Written languages
undetermined
Spoken languages
undetermined
Diplôme d'études secondaires est un atout;
0 à 6 mois d'expérience pertinente idéalement dans un milieu manufacturier ou dans l'agroalimentaire;
Capacité à travailler debout dans un milieu réfrigéré et humide (3 degrés Celsius);
Capacité à lever des charges maximales de 50 lbs (certains postes de travail);
Rapide d'exécution,
capacité à travailler sous pression,
polyvalent,
facilité d'apprentissage, et
travail d'équipe.
Medical and paramedical expenses coverage
Medical and paramedical expenses coverage
Social activities organized by the company
Social activities organized by the company
Other Vegpro International Inc.'s offers that may interest you