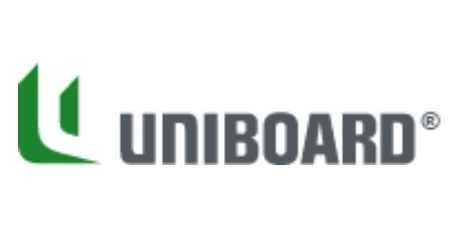 Technicien.ne aux comptes recevables
Uniboard
5555 Ernest-Cormier, Laval,QC
Salary

To be discussed

40.00 h - Full time

Permanent , Telecommuting job

Day shift work

Published on

May 21st, 2023

1 position to fill as soon as possible
Benefits
Defined Contribution Pension Plan (DCPP)
Dental insurance
Employee assistance program
Employee referral bonus
Flexible hours
for some positions
Floating leave days
Free parking
Insurance
Gamme complète avec participation de l'employeur.
Long-term disability insurance
On-going training
Options for external training
Performance bonuses
Short-term disability insurance
Years of service recognition
---
Description
Uniboard est un chef de file nord-américain dans la fabrication de produits de bois d'ingénierie, avec une capacité de production de plus de 660 millions de pieds carrés de panneaux de particules bruts, de panneaux de fibres à moyenne et à haute densité, desquels plus de 50% sont transformés en produits à valeur ajoutée et mélamine thermofusionnée. Les usines de Uniboard à Val-d'Or, Sayabec, et Mont-Laurier emploient plus de 800 personnes. Ses produits sont vendus à des détaillants, distributeurs et fabricants de produits finis, qui desservent les compagnies d'armoires de cuisine, d'ameublements, de bureau, de rénovation domiciliaire et l'industrie de la construction.
Uniboard redéfinit le bois depuis 40 ans en innovant dans le domaine des panneaux décoratifs en bois composite (TFL). Elle possède l'un des portfolios de produits de bois d'ingénierie les plus complets en Amérique du Nord, allant de finis profonds et synchronisés jusqu'au MDF ultra-léger. Pour en savoir plus : www.uniboard.com.
Uniboard recherche un.e technicien.ne aux comptes recevables pour notre siège social à Laval.
La personne en poste pourra travailler de la maison à raison de 2 jours semaines.
Votre quotidien:
Relevant du directeur de crédit et en étroite collaboration avec l'ensemble de l'équipe, le.la titulaire du poste est responsable du recouvrement des comptes, des écritures de classification au grand livre, de la maintenance des fiches clients, de la gestion des réclamations. Il.elle devra ainsi assurer la conformité des procédures des réclamations auprès des usines, clients, représentants des ventes externes et internes, et transporteurs.
Assurer le respect de la politique d'Uniboard en matière des termes de paiement et réclamations;
Surveiller les comptes clients et effectuer le recouvrement;
Analyser les réclamations et émettre des crédits;
Analyser et concilier les chèques, les crédits aux comptes à recevoir;
Être responsable de la création et maintenance des fichiers clients;
Analyser et relâcher des commandes retenues;
Relâcher des commandes retenues au crédit suite à l'analyse du compte client;
Maintenir une bonne relation interdépartemental (service à la clientèle, vente, usine);
Procéder aux ouvertures des comptes.
Pourquoi vous joindre à l'équipe Uniboard ?
Horaire flexible
Bonis annuel
Assurance collective, dès le premier jour d'embauche
Fonds de pension à cotisation déterminée
Congés mobiles et vacances, dès l'entrée en poste
10 fériés par année
Montant annuel pour programme de promotion de la santé
Remboursement de l'ordre professionnel, s'il y a lieu
Read more
---
Work environment



---
Requested skills
DEC en finance ou en comptabilité ou programme pertinent;
3 à 5 ans d'expérience en gestion de comptes à recevoir, recouvrement et réclamations;
Connaissance de logiciels intégrés (ERP) SAP est un atout;
Très bonne maîtrise d'Excel;
Très bonne capacité de résolution de problèmes;
D'excellentes habiletés de communication;
Sens de l'organisation, souci du détail, rigueur et bonnes aptitudes en communication;
Français et anglais, parlé et écrit.
---
Equal Opportunity Employer
This employer is an equal opportunity employer committed to diversity and inclusion. We are pleased to consider all qualified applicants for employment without regard to race, color, religion, sex, sexual orientation, gender identity, national origin, age, disability, protected veterans status, Aboriginal/Native American status or any other legally-protected factors. Disability-related accommodations are available on request for candidates taking part in all aspects of the selection process.
---
Requirements
Level of education
College
Work experience (years)
3-5 years
Written languages
Fr : Advanced
En : Advanced
Spoken languages
Fr : Advanced
En : Advanced
Other Uniboard's offers that may interest you