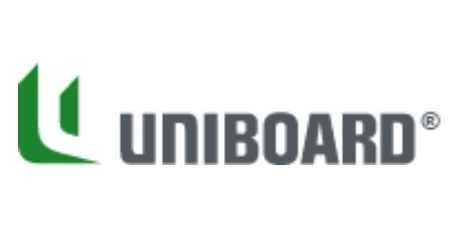 Technicien(ne) aux comptes recevables
Uniboard
5555 Ernest-Cormier, Laval,QC
Salary

To be discussed

40.00 h - Full time

Permanent job

Day shift work

Published on

January 21st, 2023

1 position to fill as soon as possible
Benefits
Cafeteria
Defined Contribution Pension Plan (DCPP)
Employee assistance program
Employee referral bonus
Flexible hours
for some positions
Floating leave days
Free parking
Insurance
Gamme complète avec participation de l'employeur.
On-going training
Options for external training
Paid leave
Performance bonuses
Public transportation nearby
Reimbursement of tuition fees
Social activities organized by the company
Years of service recognition
---
Description
Relevant du directeur de crédit et en étroite collaboration avec l'ensemble de l'équipe, le titulaire du poste est responsable du recouvrement des comptes, des rapprochements des chèques aux comptes à recevoir, des dépôts, des écritures de classification au grand livre, de la maintenance des fiches clients, de la gestion des réclamations. Il devra ainsi assurer la conformité des procédures des réclamations auprès des usines, clients, représentants des ventes externes et internes, et transporteurs.


Votre quotidien:


Assurer le respect de la politique d'Uniboard Canada en matière des termes de paiement et réclamations
Surveiller les comptes clients et effectuer le recouvrement;
Analyser les réclamations et émettre des crédits;
Analyser et concilier les chèques, les crédits aux comptes à recevoir
Être responsable de la création et maintenance des fichiers clients;
Analyser et relâcher des commandes retenues ;
Relâcher des commandes retenues au crédit suite à l'analyse du compte client ;
Maintenir une bonne relation interdépartemental (service à la clientèle, vente, usine)
Procéder aux ouvertures des comptes
La forme grammaticale utilisée dans ce document vaut tant pour les hommes que pour les femmes. Uniboard souscrit au principe d'égalité en emploi et invite toutes les personnes qualifiées à présenter leur candidature.
Read more
---
Work environment




---
Requested skills
. DEC en finances ou comptabilité;
. 3 à 5 ans d'expérience en gestion de comptes à recevoir, recouvrement et réclamation;
. Aptitudes marquées pour les systèmes informatiques;
. Connaissance de SAP (un atout);
. Une très bonne maîtrise des logiciels Excel et Word;
. Très bonne capacité de résolution de problèmes ;
. Français et anglais, parlé et écrit;
. Sens de l'organisation, souci du détail, rigueur, facilité d'apprentissage et de communication.
Veuillez faire parvenir votre curriculum vitae à l'adresse courriel suivante : recrutement.ss@uniboard.com
---
Commissions
Programme de commissions ou primes au rendement offert
---
Equal Opportunity Employer
This employer is an equal opportunity employer committed to diversity and inclusion. We are pleased to consider all qualified applicants for employment without regard to race, color, religion, sex, sexual orientation, gender identity, national origin, age, disability, protected veterans status, Aboriginal/Native American status or any other legally-protected factors. Disability-related accommodations are available on request for candidates taking part in all aspects of the selection process.
---
Requirements
Level of education
College
Work experience (years)
3-5 years
Written languages
Fr : Intermediate
En : Intermediate
Spoken languages
Fr : Intermediate
En : Intermediate
Other Uniboard's offers that may interest you