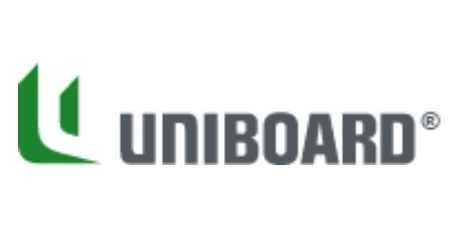 Électrotechnicien.ne
Uniboard
845 rue Jean-Baptiste, Mont-Laurier,QC
Salary

31.69 to 34.07 $ per hour according to experience

40 h - Full time

Permanent job

Day , Evening , Night , Weekend , On call , Work shift shift work

Published on

May 20th, 2023

1 position to fill as soon as possible
Benefits
Defined Contribution Pension Plan (DCPP)
Dental insurance
Employee assistance program
Employee referral bonus
Floating leave days
Free parking
Insurance
Gamme complète avec participation de l'employeur.
Long-term disability insurance
Paid leave
Performance bonuses
Reimbursement of tuition fees
Short-term disability insurance
Social activities organized by the company
Years of service recognition
---
Description
Uniboard est un chef de file nord-américain dans la fabrication de produits de bois d'ingénierie, avec une capacité de production de plus de 660 millions de pieds carrés de panneaux de particules bruts, de panneaux de fibres à moyenne et à haute densité, desquels plus de 50% sont transformés en produits à valeur ajoutée et mélamine thermofusionnée. Les usines de Uniboard à Val-d'Or, Sayabec, et Mont-Laurier emploient plus de 800 personnes. Ses produits sont vendus à des détaillants, distributeurs et fabricants de produits finis, qui desservent les compagnies d'armoires de cuisine, d'ameublements, de bureau, de rénovation domiciliaire et l'industrie de la construction.
Uniboard redéfinit le bois depuis 40 ans en innovant dans le domaine des panneaux décoratifs en bois composite (TFL). Elle possède l'un des portfolios de produits de bois d'ingénierie les plus complets en Amérique du Nord, allant de finis profonds et synchronisés jusqu'au MDF ultra-léger. Pour en savoir plus : www.uniboard.com.
Uniboard recherche un.e électrotechnicien.ne qui sera basé.e à notre usine de Mont-Laurier.


Votre quotidien:
Sous la responsabilité du superviseur de l'entretien électrique, le.la titulaire du poste est responsable de l'entretien électrique des équipements de l'usine. Cette personne sera responsable des tâches suivantes, mais sans s'y limiter :
Supporter l'équipe d'entretien dans le maintien des opérations, dans l'entretien et la réparation des équipements électriques et de la programmation
Participer aux différents processus d'entretien préventif et correctif des équipements
Participer à l'optimisation des équipements pour augmenter l'efficacité et la fiabilité
Pourquoi vous joindre à l'équipe d'Uniboard ?
Salaire selon expérience entre 31.69$ et 34.07$
Horaire en rotation 3-2-2-3, sur des quarts de 12 heures
Assurances collectives complètes avec participation de l'employeur
Assurance vie et invalidité (courte et longue durée)
Régime de retraite avec cotisation patronale (7,2 %)
Congés mobiles
Banque de temps supplémentaire
Congés flottants (2 congés de la LNT)
Vêtements de travail fournis par l'employeur à la boutique désignée
Primes de nuit
Primes de fin de semaine
Possibilité de temps supplémentaire sur base volontaire
Possibilité d'avancement
Read more
---
Work environment



---
Requested skills
Détenir un DEP en électromécanique, un DEC en technologie de l'électronique industrielle ou une formation connexe comme DEP en électricité avec une expérience pertinente en milieu industriel
Posséder une expérience pertinente en milieu industriel
Posséder une démarche exemplaire sur les aspects de santé et sécurité
Connaître les automates programmables GE Fanuc et Allen-Bradley (Atout)
Être autonome et responsable
Être capable de s'adapter rapidement aux changements
Savoir travailler en équipe
Avoir une excellente capacité d'apprentissage
---
Requirements
Level of education
College
Work experience (years)
0-2 years
Written languages
Fr : Intermediate
Spoken languages
Fr : Advanced
Other Uniboard's offers that may interest you