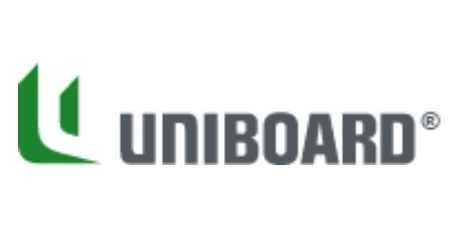 Benefits
Employee assistance program
Flexible hours
for some positions
Insurance
Gamme complète avec participation de l'employeur.
On-going training
Options for external training
Paid leave
Performance bonuses
Reimbursement of tuition fees
---
Description
Relevant du directeur de l'entretien, vous êtes responsable de l'ensemble des fonctions de gestion de la maintenance électrique. Vous assurez la supervision et le développement d'une équipe formée d'électroniciens et d'électriciens, en plus de mener à bien différents projets d'envergures.


Principales responsabilités :
Vous êtes responsable d'assurer l'application du système de maintenance préventive des travaux électriques;
Supportez votre équipe dans la recherche d'équipements et/ou de pièces nécessaires à l'entretien des équipements;
Supportez votre équipe dans l'optimisation des équipements et des façons de faire;
Planifiez, organisez et gérez les projets électriques;


La forme grammaticale utilisée dans ce document vaut tant pour les hommes que pour les femmes. Uniboard souscrit au principe d'égalité en emploi et invite toutes les personnes qualifiées à présenter leur candidature.
Read more
---
Work environment




---
Requested skills
Votre profil :
Détenir un baccalauréat en génie électrique, automatisation et contrôle, ou toute autre formation jugée pertinente;
Avoir un minimum de 3 ans à 5 ans d'expérience industrielle pertinente à titre de superviseur;
Avoir un très bon sens de l'organisation et être orienté sur l'atteinte des objectifs;
Maîtriser les différents logiciels de MS Office.
Démontrer un haut niveau de leadership, en plus d'être un excellent communicateur;
Faire preuve d'esprit d'équipe;
Faire preuve d'intégrité, de rigueur et être capable de vous adapter rapidement.
Grandes habiletés à travailler sur plusieurs dossiers simultanément.
---
Equal Opportunity Employer
This employer is an equal opportunity employer committed to diversity and inclusion. We are pleased to consider all qualified applicants for employment without regard to race, color, religion, sex, sexual orientation, gender identity, national origin, age, disability, protected veterans status, Aboriginal/Native American status or any other legally-protected factors. Disability-related accommodations are available on request for candidates taking part in all aspects of the selection process.
---
Requirements
Level of education
University
Work experience (years)
3-5 years
Written languages
Fr : Advanced
En : Intermediate
Spoken languages
Fr : Advanced
En : Intermediate
Other Uniboard Canada Inc.'s offers that may interest you