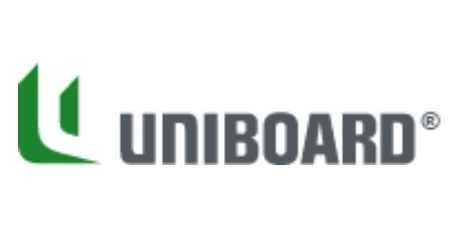 Benefits
Defined Contribution Pension Plan (DCPP)
Dental insurance
Employee assistance program
Employee referral bonus
Flexible hours
for some positions
Floating leave days
Free parking
Insurance
Gamme complète avec participation de l'employeur.
On-going training
Options for external training
Paid leave
Performance bonuses
Reimbursement of tuition fees
Short-term disability insurance
Social activities organized by the company
---
Description
Possibilité d'horaire variable: 5-2 ou 5-2-4-3 ou 4-3

Sous l'autorité du directeur de l'entretien, le planificateur à l'entretien mécanique a pour fonctions principales de planifier et organiser les travaux d'entretien liés au bon fonctionnement de l'usine de même qu'au maintien de ses actifs. Ceci en conformité avec les objectfs, les valeurs et la philosophie d'Uniboard.

Plus précisement vous aurez à estimer, valider, compléter, prioriser et faire la préparation des bons de travail ainsi que la commande des pièces et autres ressources nécessaires pour leur réalisation. Être responsable de l'analyse des statistiques et des indices d'entretien des programmes et autres analyses requises pour la planification et les correctifs qui en découlent. Appliquer la culture santé-sécurité, principalement sur l'influence des comportements sécuritaires et l'application des pratiques reconnues de l'usine en santé-sécurité auprès des employés.

Vous aurez à travailler pour atteindre les indicateurs de performance, de santé-sécurité, de qualité, de productivité, de responsabilité, de propreté bon ordre et d'environnement. Dans le cadre de vos fonctions, vous devrez participer à diverses rencontres afin d'apporter vos suggestions en matières d'amélioration continue.



La forme grammaticale utilisée dans ce document vaut tant pour les hommes que pour les femmes. Uniboard souscrit au principe d'égalité en emploi et invite toutes les personnes qualifiées à présenter leur candidature.
Read more
---
Work environment




---
Requested skills
Capacité d'analyse et de synthèse, sens de l'organisation, habiletés en informatique (Mainsaver, Excel, MsProject), excellent communicateur, démontrer des aptitudes interpersonnelles supérieures, faire preuve d'esprit d'équipe et de leadership, être créatif et proactif. 

Dans le cadre de ses fonctions, l'employé devra être disponible pour être de garde les soirs et la fin de semaine lorsque requis.
---
Commissions
Programme de bonification annuelle
---
Equal Opportunity Employer
This employer is an equal opportunity employer committed to diversity and inclusion. We are pleased to consider all qualified applicants for employment without regard to race, color, religion, sex, sexual orientation, gender identity, national origin, age, disability, protected veterans status, Aboriginal/Native American status or any other legally-protected factors. Disability-related accommodations are available on request for candidates taking part in all aspects of the selection process.
---
Requirements
Level of education
College
Work experience (years)
3-5 years
Written languages
Fr : Advanced
En : Intermediate
Spoken languages
Fr : Advanced
En : Intermediate
Other Uniboard Canada Inc.'s offers that may interest you