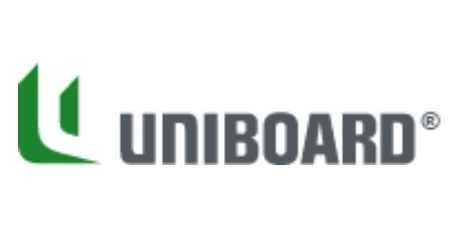 Benefits
Defined Contribution Pension Plan (DCPP)
Employee assistance program
Employee referral bonus
Flexible hours
for some positions
Floating leave days
Free parking
Insurance
Gamme complète avec participation de l'employeur.
On-going training
Options for external training
Paid leave
Reimbursement of tuition fees
Social activities organized by the company
Years of service recognition
---
Description
Relevant du superviseur de l'entretien électrique, le titulaire du poste est responsable de l'entretien des systèmes électriques, électroniques, instrumentations et automates programmables.
Également, la personne aura à travailler en étroite collaboration avec une équipe de quart afin d'augmenter l'efficacité et la fiabilité des équipements électriques.
La personne doit posséder une excellente capacité d'apprentissage, elle doit faire preuve de minutie et être soucieuse des détails. Elle doit aussi s'adapter rapidement aux changements vis-à-vis certaines situations imprévues. Les connaissances de programmation et d'instrumentation sont des éléments clés du succès dans le poste de travail.


La forme grammaticale utilisée dans ce document vaut tant pour les hommes que pour les femmes. Uniboard souscrit au principe d'égalité en emploi et invite toutes les personnes qualifiées à présenter leur candidature.
Read more
---
Work environment




---
Requested skills
Posséder un diplôme d'études collégiales (DEC) en électronique industrielle option instrumentation et contrôle ou tout autre diplôme pertinent relié au métier d'électrotechnicien jumelé à au moins 3 ans d'expérience dans le domaine.
Posséder un certificat de qualification « Électricien » licence « C » est un atout important.
Avoir une bonne connaissance en programmation d'automates programmables tels qu'Allen Brandley et Siemens.
Avoir des connaissances sur l'entraînement à vitesse variables et interface d'opérations.
Avoir une très bonne connaissance de la lecture des plans de contrôle.
Être proactif dans la gestion des problèmes.
---
Equal Opportunity Employer
This employer is an equal opportunity employer committed to diversity and inclusion. We are pleased to consider all qualified applicants for employment without regard to race, color, religion, sex, sexual orientation, gender identity, national origin, age, disability, protected veterans status, Aboriginal/Native American status or any other legally-protected factors. Disability-related accommodations are available on request for candidates taking part in all aspects of the selection process.
---
Requirements
Level of education
College
Work experience (years)
3-5 years
Written languages
Fr : Intermediate
En : Beginner
Spoken languages
Fr : Intermediate
En : Beginner
Other Uniboard Canada Inc.'s offers that may interest you