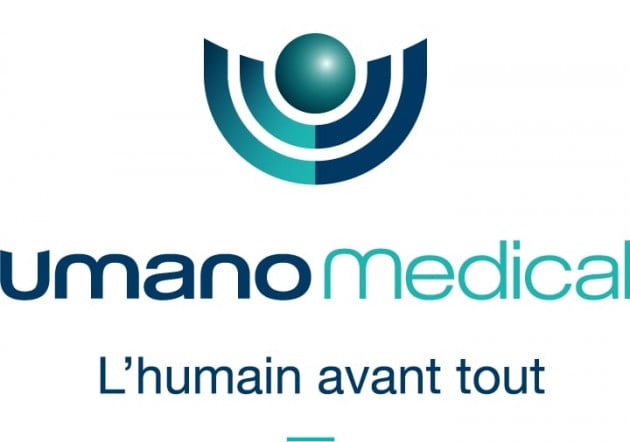 Benefits
Commitment to work-life balance
Disability insurance
Employee assistance program
Employee referral bonus
Flexible hours
Gym
Salle d'entraînement gratuite à notre siège social de L'Islet
Insurance
Assurances collectives (employeur paie 50% de la prime)
Life insurance
Medical and paramedical expenses coverage
On-going training
Paid leave
13 jours fériés par année
Registered retirement savings plan
(cotisation jusqu'à 4% du salaire annuel par l'employeur)
Salary insurance
Social activities organized by the company
Fête champêtre, 5 à 7, Party de Noël, Noël des enfants etc.
Travel Assistance
Vision care insurance
---
Description
Tu es un passionné du secteur manufacturier et tu adores collaborer avec des équipes multidisciplinaires ? Tu souhaites faire partie d'une équipe grandissante qui fait une réelle différence dans le domaine médical ? Ta place est parmi nous. On recherche quelqu'un de passionné, talentueux, dynamique et prêt à relever de nouveaux défis.
Faisant partie de l'équipe du génie manufacturier, tu contribueras à l'amélioration continue de l'entreprise et supporteras l'équipe de R&D dans le transfert en production des nouveaux produits. Tu seras amené à développer des idées et des solutions novatrices dans une approche personnalisée et proactive orientée vers les patients, le personnel médical et nos clients.

Plus précisément, voici à quoi pourrait ressembler ta journée :
Participer à monter la structure du produit dans le système manufacturier
Développer et optimiser les outils nécessaires pour accroître l'efficacité de différents secteurs de la production
Participer au développement du système Epicor, des différents outils informatiques, des processus et de la gestion des stocks de pièces fabriquées
Implantation des changements de produits au système manufacturier
Collaborer à l'amélioration continue de l'entreprise et supporter les autres départements de la production
Animer des Kaizens et les documenter
Participer à la validation de procédé
Avec l'aide de l'équipe, développer la stratégie opérationnelle
La vie chez Umano Medical
Profite d'un climat de confiance qui te permet d'adopter un horaire flexible. Participe à des kick-off hebdomadaires afin d'échanger sur l'avancement des projets avec tes collègues. Assiste à des réunions générales mensuelles qui se terminent de temps à autre en 5@7. Viens prendre tes cafés sur le bras d'Umano Medical et bénéficier de notre terrasse sur le toit afin de profiter du soleil, on t'attend!
Ce n'est pas suffisant pour te convaincre ? Pas de problème, il y a encore beaucoup d'autres avantages à travailler chez nous :
Un management humain axé sur les forces et le talent
Un 5@7 pour célébrer ton arrivée
Des locaux neufs composés d'espaces collaboratifs
Un programme d'accueil et d'intégration structuré
13 congés fériés
Un domaine d'activités valorisant
Un club social actif
Télémédecine gratuite
Des assurances collectives et un régime de retraite
Joins-toi à une équipe engagée et dynamique au sein d'une entreprise en pleine croissance. Viens vivre l'Expérience Umano!
Read more
---
Work environment




---
Requested skills
Le profil recherché :
DEC en génie ou toutes autres combinaisons de formation et d'expérience pertinente
Expérience pertinente de 2 ans
Bonne maitrise de la suite Office
Connaissance de base d'un système ERP
Capacité de développer des outils/rapports informatique
Anglais intermédiaire
---
Equal Opportunity Employer
This employer is an equal opportunity employer committed to diversity and inclusion. We are pleased to consider all qualified applicants for employment without regard to race, color, religion, sex, sexual orientation, gender identity, national origin, age, disability, protected veterans status, Aboriginal/Native American status or any other legally-protected factors. Disability-related accommodations are available on request for candidates taking part in all aspects of the selection process.
---
Requirements
Level of education
University
Work experience (years)
3-5 years
Written languages
Fr : Advanced
En : Intermediate
Spoken languages
Fr : Advanced
En : Intermediate
Other Umano Medical's offers that may interest you