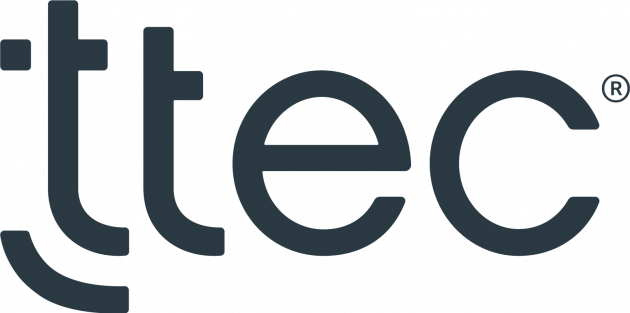 Représentant du Soutien Technique Bilingue - Portugais-Anglais
TTEC
Montreal,QC
Salary

To be discussed

Published on

September 16th, 2022

As soon as possible
Description
À TTEC, l'Expérience Humaine est au cœur de nos préoccupations. En tant que Représentant bilingue du soutien technique Portugais-Anglais travaillant à domicile à Montréal au Canada, vous participerez à la création et à la prestation d'expériences clients extraordinaires tout en vivant l'#ExperienceTTEC, un employeur primé au niveau de l'expérience travail et de la culture d'entreprise (Great Place to Work® - Canada). La position est ouverte aux résidents de Montréal au Canada.
Ce que vous ferez :
Vous avez une passion pour la technologie ? Vous aimez aider ? À travers ce rôle, vous devrez interagir avec enthousiasme avec les clients afin de les aider à résoudre leurs problèmes. Vous collaborerez avec les autres membres de l'équipe pour faire la différence entre une expérience client banale et une expérience exceptionnelle. Vous serez en mesure de reconnaître, d'appliquer et d'expliquer votre connaissance du produit ou du service.
Vos tâches consisteront à :
Démontrer votre passion et votre amour pour la technologie afin de découvrir les derniers produits technologiques et ainsi aider les clients

Assurer le suivi des problèmes spécifiques et voir à leur résolution

Respecter les normes de qualité pour la documentation des logiciels de Gestion de la Relation Client (GRC), les protocoles de troubleshooting et la résolution des requêtes des clients

Utiliser des outils informatiques et vos compétences en résolution de problèmes pour identifier, rechercher, isoler et résoudre les problèmes des clients
Votre profil
Maîtrise du portugais et de l'anglais;

Moins de 1 an d'expérience en matière de soutien technique et de troubleshooting

Connaissance avancée des applications et des appareils électroniques grand public

Niveau de connaissance et d'expérience de base en matière des modérations des problèmes liés aux logiciels ou au matériel informatique

Capacité à fournir des instructions détaillées sur l'installation de systèmes de vidéoconférence avancés par la voix et le courrier électronique
Ce que nous avons à offrir :
Un leadership compétent, encourageant, soutenant et présent;

Une organisation diversifiée et soucieuse de la communauté;

Une évolution de carrière et de nombreuses possibilités d'apprentissage pour les esprits motivés;

Et oui… un salaire compétitif, des possibilités de primes de rendement, des avantages auxquels vous vous attendez et, peut-être quelques-uns qui vous surprendront agréablement.
Un peu plus sur votre rôle
Nous vous formerons pour devenir un expert dans votre domaine, afin que vous puissiez fournir en toute confiance le plus haut niveau d'assistance technique. Nous sommes convaincus que vous possédez déjà l'ingrédient nécessaire qui ne s'enseigne pas : une nature attentionnée et solidaire qui transparaîtra lorsque vous aiderez les clients. Vous aurez également la possibilité de vous faire de nouveaux amis au sein de la communauté TTEC et de faire évoluer votre carrière dans une atmosphère dynamique et familiale.
Vous serez sous la responsabilité du chef d'équipe. Vous contribuerez au succès de l'expérience client ainsi qu'au succès global de l'équipe.
À propos de TTEC
Notre entreprise consiste à rendre nos clients heureux. C'est tout ce que nous faisons. Depuis 1982, nous aidons les compagnies à créer des expériences clients engagées, satisfaisantes et rentables grâce à notre combinaison d'humanité et de technologie. Pour le compte de nombreuses marques emblématiques et disruptives parmi les plus importantes du monde, nous discutons, envoyons des messages, des textos et des chats vidéo à des millions de clients chaque jour. Ces expériences client exceptionnelles commencent avec vous.
TTEC est fière d'être un employeur souscrivant au principe de l'égalité d'accès à l'emploi où tous les postulants qualifiés seront pris en considération pour un emploi sans considération de race, de couleur, de religion, de sexe, d'orientation sexuelle, d'identité de genre, d'origine nationale, de handicap ou de statut d'ancien combattant protégé. L'entreprise s'engage fièrement à se doter d'une main-d'œuvre diversifiée et inclusive qui respecte et fait la promotion des cultures et des points de vue, au sein de nos équipes à l'échelle mondiale. Nous nous efforçons de représenter les communautés que nous servons, en offrant non seulement un service et des technologies de qualité exceptionnelle, mais en donnant également une dimension humaine aux activités de l'entreprise. Nous veillons à ce que tous nos employés se sentent valorisés, éprouvent un fort sentiment d'appartenance et se sentent à l'aise de se mettre au travail de manière authentique. En qualité d'entreprise internationale, nous savons que la diversité constitue notre force, car elle nous permet de voir les choses selon différents points de vue et de constater que chaque personne met en évidence une valeur ajoutée, et ce, chacun à sa façon. Ne nous prenez toutefois pas aux mots, jetez donc un coup d'œil sur quelques-uns des prix décernés en l'honneur de la diversité et de la présence de femmes aux postes de direction, en faisant la visite du site Web de TTECjobs.com/fr.
Read more
---
Work environment




---
Requirements
Level of education
undetermined
Work experience (years)
undetermined
Internal reference No.