>
>
>
>
>

REPRÉSENTANT POUR FOIRES COMMERCIALES
This recruiter is online.
This is your chance to shine!
Apply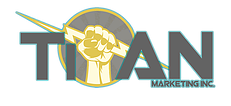 REPRÉSENTANT POUR FOIRES COMMERCIALES
Starting date

:

As soon as possible
Number of positions available : 10
Salary

:

To be discussed
Work schedule

:

Full time

Job status

:

Permanent

Work shift

:

Day , Evening , Weekend
À propos de nous
Nous sommes une firme spécialisée en évènements promotionnels et en marketing direct pour des entreprises renommées au Canada ! Créer des interactions positives avec nos clients est le fondement de notre entreprise. En conséquence, il n'y aucun porte-à-porte ou de sollicitation téléphonique. Nous maintenons des relations irréprochables et de longue date avec nos clients, non pas parce que nous sommes les plus vastes de l'industrie mais bien parce que nous désirons, et travailllons en conséquence pour, être les meilleurs.
Tous les postes disponibles font partie d'un programme de formation en marketing et administration. Le candidat idéal possède une éthique de travail sans reproche et un esprit d'entreprise positif et énergique attitude. Nous avons créé une atmosphère de travail qui a fait ses preuves mais qui aussi est joyeuse et énergique, donc vous devez l'être également !
Responsabilités :
Communiquer efficacement avec les clients et mettre en place une image positive des produits que nous représentons.
Prêter main-forte au directeur marketing/relations publiques pour les campagnes de promotion afin que celles-ci rencontrent les objectifs de nos clients afin d'augmenter leurs parts de marché et de maximiser les revenus.
Agir à titre de liaison entre les clients et notre clientèle corporative pour assurer des communications harmonieuses et présenter un message positif sur l'image de marque de nos clients.
Produire des rapports mensuels pour démontrer le succès de chaque campagne, analyser les résultats, rapporter les mesures de rendement et développer des solutions pour régler certaines problématiques promotionnelles.
Assister aux installations/désinstallations, être responsable de la marchandise et outils corporatifs and coordonner le transport du matériel lorsque requis.
Qualifications requises :
Diplôme ou expérience pertinente en relations publiques, communications et administration – ou tout autre domaine connexe – est un atout.
Bilinguisme (anglais ou autre langue) est un atout mais le candidat DOIT être parfaitement à l'aise en français !
Capacité de développer de nouvelles stratégies de communication qui s'adaptent à une clientèle variée.
Il est indispensable de posséder de bonnes compétences dans le domaine de communication – verbalement et à l'écrit.
Posséder d'excellentes compétences pour la planification et l'organisation et la capacité d'accomplir des taches multiples et jongler plusieurs projets à la fois.
Une attitude positive et la capacité de travailler tout autant en équipe que de manière autonome est essentiel.
Rémunération
Formation payée, salaire horaire de base, opportunités de voyager, conférences à l'échelle nationale, bonus hebdomadaires.
Level of education
High school
Work experience (years)
0-2 years
Written languages
Fr : Intermediate
Spoken languages
Fr : Intermediate
Programme de commissions ou primes au rendement offert
Other Titan Marketing Inc.'s offers that may interest you