>
>
>
>
>

Marketing & Promotional Sales
This recruiter is online.
This is your chance to shine!
Apply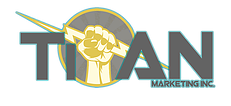 Marketing & Promotional Sales
Starting date

:

As soon as possible
Number of positions available : 10
Salary

:

To be discussed
Work schedule

:

Full time

Job status

:

Permanent

Work shift

:

Day , Weekend
Marketing & Promotional Sales
We are seeking an entry-level Marketing and Promotional Sales Representative for our leading promotional marketing firm in Montreal. We specialize in the creation of brand experiences for our clients: their brands, products and/or services. We organize and execute their launches and take care of all of their promotional activity with the ultimate goal of increasing both their client base and their revenue. We have clients from a variety of industries: food, house and home, health and wellness and even the cosmetics industry. This entry-level associate will play an integral role in the Promotions and Marketing Division, working with our innovative, goal-oriented, and fun staff members to execute campaigns that are faithful to the client's brand and beneficial to the consumer.
The entry-level Marketing and Promotional Sales Representative will be working on projects that are directly partnered with some of the largest retailers in North America. The promotional activities and events that candidates will be involved in will utilize a unique approach to marketing and advertising that will create a positive image for our clients brands while also generating a greater market share in their respective industries. Over the past year our client list has doubled, which is why additional Entry-Level Representatives are needed to meet growing demands of our Promotions and Marketing Division.
To meet the increasing marketing and advertising needs of existing clients, the entry-level Retail Marketing and Promotional Sales Representative will be trained in all areas of the campaign and establish areas of expertise. This includes but is not limited to:
Promotional Advertising & Product Demonstration
Visual Merchandizing
Campaign Development
Retail & Field Campaign Sales
Customer Service / Client Relations
Consumer / Production Traffic
Customer Acquisition & Retention
Entry-Level Qualifications:
(0) Zero to (5) five years of relevant experience in marketing management with proven success, however we offer paid training.
Must have wide range of experience and understanding of the marketing including product positioning, pricing, promotions, market research, sales and distribution.
Should be a proactive self-starter with the ability to work independently. Need strong ability to set priorities, solve problems, and be resourceful under pressure.
Experience working with agency/client partners, exhibiting the ability to generate maximum return through effective marketing strategies and direction.
Level of education
High school
Work experience (years)
0-2 years
Written languages
Fr : Intermediate
Spoken languages
Fr : Intermediate
Commissions or performance bonus program offered
Other Titan Marketing Inc.'s offers that may interest you