>
>
>
>
>

CHAUFFEUR CLASSE 1
This recruiter is online.
This is your chance to shine!
Apply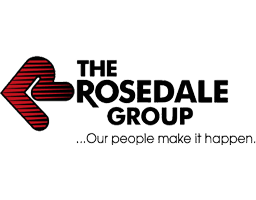 Starting date

:

As soon as possible
Number of positions available : 1
Salary

:

23.00 $

per hour
Work schedule

:

45.00 to 50.0 h

-

Full time

Job status

:

Permanent

Work shift

:

Day
Rosedale, fondée il y a 50 ans, est a la recherche d'un(e) chauffeur(se) d'expérience classe 1 pour les cueillettes et les livraisons dans la région de Montréal.
Semaine de travail du lundi au vendredi 9 jusqu'à la fin
Taux de rémunération 23,00 $ pour commencer / 23,50 $ après 90 jours
Nous exigeons
Un permis de classe 1 valide
Minimum 1- 2 ans d'expérience de conduite
Excellent dossier de conduite
Aucun dosser criminel
Prêt à passer un test de dépistage de drogues avant l'embauche
Doit être bilingue
Connaisance de la ville de Montreal et les environs
Nous offrons
Salaires horaires compétitif
Forfait d'avantages sociaux de groupe qui comprend le programme de vision et dentaire
Payé apr 2 semaines
Primes de référence du conducteur
Programme d'aide à la famille des employés
Une equipe de repartition dynamique
Bon de vêtements et bottes be travail
Autres bonus d'entreprise
S'il vous plaît noter- nous ne payons pas les sociétés constituées en société. Seuls les candidats qualifiés ayant lexpérience décrite seront considérés pour une entrevue. Si vous êtes intéressé, veuillez soumettre votre curriculum vitae
Le groupe Rosedale est fier d'être un employeur de l'égalité des chances et encourage la diversité culturelle en milieu de travail. Les demandes des autochtones, des membres des minorités visibles et des femmes sont les bienvenues et nous avons également une politique d'accommodement en place.
Level of education
undetermined
Work experience (years)
undetermined
Written languages
undetermined
Spoken languages
undetermined
Dental insurance
COMPANY PAID BENEFITS FROM DAY ONE, DENTAL MEDICAL, VISION AND OUT OF PROVINCE COVERAGE
Dental insurance
COMPANY PAID BENEFITS FROM DAY ONE, DENTAL MEDICAL, VISION AND OUT OF PROVINCE COVERAGE
Employee assistance program
Employee assistance program
Long-term disability insurance
Long-term disability insurance
Years of service recognition
PAID COMPANY BENEFITS FROM DAY ONE
Years of service recognition
PAID COMPANY BENEFITS FROM DAY ONE
Other The Rosedale Group's offers that may interest you