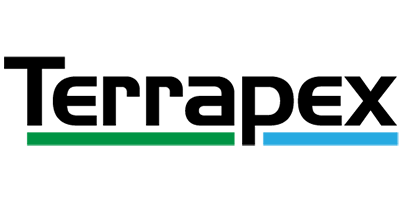 Benefits
Deferred profit sharing plan DPSP
Dental insurance
Employee assistance program
Floating leave days
Free parking
Insurance
Life insurance
Long-term disability insurance
Medical and paramedical expenses coverage
On-going training
Supplies
Cellulaire fourni ou compensation monétaire puisque le poste le requiert
Travel insurance
---
Description
Vous êtes à la recherche d'un emploi qui pourrait concilier travail et grand air? C'est ce que Terrapex offre à son futur électromécanicien. Une diversité d'environnement, soit en atelier ou sur les sites extérieurs de nos clients vous permettra de réaliser ce désir.
Notre électromécanicien participe à la conception et est responsable du montage, de l'opération et de l'entretien des unités de traitement d'eau, de sols et d'air. Plus spécifiquement, il sélectionne les composantes en fonction des contraintes et des spécifications du système de traitement, réalise les commandes et l'assemblage des éléments mécaniques, électriques et d'automatisation.
La mise en route, l'optimisation du traitement, l'entretien et le débogage font aussi parti de ses responsabilités. Ces dernières tâches sont généralement réalisées sur les sites de nos clients à l'extérieur du bureau.
Les tâches sont réalisées dans un contexte de travail d'équipe avec le directeur, les chargés de projets et les techniciens en environnement.
De plus, la personne pourrait être appelée à réaliser des échantillonnages et autres travaux en environnement, selon les besoins et les aptitudes.
Supérieur immédiat: Directeur – Département In situ
Principales responsabilités :
Conception, construction et entretien des unités de traitement
Travaux de chantier
Gestion de l'inventaire
Gestion de la qualité et de l'éthique
Résultats attendus :
Collaborer à la conception et à la construction des unités de traitement d'eau, de sols et d'air
S'assurer du bon fonctionnement des unités de traitement, suivi de la performance des systèmes de réhabilitation environnementale in situ
S'assurer d'effectuer un travail qui satisfait la clientèle
Effectuer correctement les travaux de qualité
S'assurer de fournir des rapports de suivi et de chantier de qualité
Appliquer les normes en SST
Avantages à travailler chez Terrapex :
Assurance collective
Congés mobiles (5)
Salaire compétitif
Flexibilité d'horaire
Conciliation Famille-Travail
REER collectif
Contribution de Terrapex à votre REER
Programme d'aide aux employés
Formation continue
Stationnement sur place
Un milieu de travail convivial et dynamique
Read more
---
Work environment




---
Requested skills
Compétences recherchées :
DEP en électromécanique
Licence C en électricité (un atout)
1-3 ans ou plus comme électromécanicien
Expérience dans le domaine de l'environnement (un atout)
Expérience dans le domaine de traitement de l'eau et d'air (un atout)
Expérience pertinente dans la programmation des automates (un atout)
Connaissances informatiques : Logiciel de programmation d'automate et Microsoft office
Bilinguisme (un atout)
Compétences particulières :
Débrouillard et inventif (créatif)
Sens de l'organisation
Travail d'équipe
Capacité de gérer plusieurs projets à la fois
Peut travailler sous pression
Horaire flexible
Connaissance ISO (un atout)
Travail physique, sous diverses conditions météorologiques
Doit posséder un véhicule
---
Equal Opportunity Employer
This employer is an equal opportunity employer committed to diversity and inclusion. We are pleased to consider all qualified applicants for employment without regard to race, color, religion, sex, sexual orientation, gender identity, national origin, age, disability, protected veterans status, Aboriginal/Native American status or any other legally-protected factors. Disability-related accommodations are available on request for candidates taking part in all aspects of the selection process.
---
Requirements
Level of education
Professional
Work experience (years)
0-2 years
Written languages
Fr : Intermediate
Spoken languages
Fr : Intermediate
Other Terrapex Environnement ltée's offers that may interest you