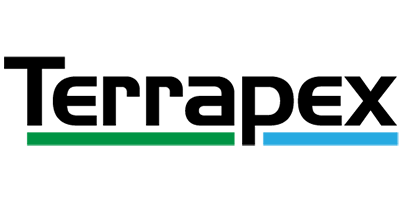 Benefits
Deferred profit sharing plan DPSP
Dental insurance
Floating leave days
Insurance
Life insurance
Long-term disability insurance
Medical and paramedical expenses coverage
On-going training
Supplies
Cellulaire fourni ou compensation monétaire puisque le poste le requiert
Travel insurance
---
Description
Terrapex Environnement Ltée est une firme de consultants multidisciplinaires en environnement et géotechnique. Fondée en 1995, Terrapex s'est rapidement taillé une excellente réputation comme consultant et entrepreneur dans le domaine de l'environnement grâce à l'écoute et à la compréhension des besoins du client, à l'intégrité, au service personnalisé et à une approche pratique, le tout jumelé à une solide expertise technique.
AVANTAGES À TRAVAILLER CHEZ TERRAPEX

Parmi les programmes que nous offrons à nos employés, nous avons :
Assurance collective
Congés mobiles (5)
Salaire compétitif
Flexibilité d'horaire
Conciliation Famille-Travail
REER collectif
Contribution de Terrapex à votre REER
Programme d'aide aux employés
Formation continue
Stationnement sur place
Un milieu de travail convivial et dynamique
Le chargé de projet a comme principale fonction d'assurer la réussite de ses projets. Sous la supervision des directeurs de projets, Il est responsable de la planification, de l'organisation, de la coordination, la réalisation, de la préparation et la rédaction du rapport et la gestion de projets pour des évaluations environnementale-Phase I, des caractérisations environnementale-Phase II et de réhabilitation environnementale-Phase III ainsi que des suivis environnementaux sur les sites à vocation résidentielle commerciale et industrielle. De plus, le chargé de projets est en contact avec le client afin de l'informer du déroulement des activités. Pour certains projets, il peut être appelé à effectuer des visites de terrain, informer le client et suivre les budgets.
Principales tâches :
Gestion de projets : planifier, organiser et contrôler les différentes étapes d'étude d'évaluation environnementale de site Phase I, de caractérisation et de réhabilitation environnementale.
Gestion des propositions : rédige des offres de service et demandes de subvention, répond à des appels d'offres et conçoit les montages financiers
Gestion administrative et financière : assurer le suivi budgétaire et les échéanciers du projet.
Gestion de la qualité et de l'éthique : Appliquer et faire respecter les programmes de santé et sécurité du projet.
Réalisation d'études en lien avec la LQE
Effectuer des visites de terrain
Assurer le suivi de la satisfaction de notre clientèle
Read more
---
Work environment




---
Requested skills
Notre compagnie est en pleine expansion, avec des projets extrêmement intéressants, bonnes conditions de travail et salaire concurrentiel et toujours à l'écoute de vos idées.
Compétences particulières :
Baccalauréat en environnement, géologie ou autre formation pertinente

Expérience : un minimum de 5 ans en gestion de projets en environnement
Aimer travailler en équipe
Travailler sous pression
Bon service à la clientèle
Connaissance ISO (un atout)
Très bonnes connaissances Microsoft Word, Excel, MS Project
Connaissance de ERP (un atout)
Bilinguisme (un atout)
---
Equal Opportunity Employer
This employer is an equal opportunity employer committed to diversity and inclusion. We are pleased to consider all qualified applicants for employment without regard to race, color, religion, sex, sexual orientation, gender identity, national origin, age, disability, protected veterans status, Aboriginal/Native American status or any other legally-protected factors. Disability-related accommodations are available on request for candidates taking part in all aspects of the selection process.
---
Requirements
Level of education
University
Work experience (years)
3-5 years
Written languages
Fr : Advanced
En : Intermediate
Spoken languages
Fr : Advanced
En : Intermediate
Other Terrapex Environnement ltée's offers that may interest you